Here's What's Happening at JETAA Toronto:
The JET Alumni Association of Toronto is one of the largest and most active chapters in Canada and the world. Coming up at the end of January, we will be holding our Annual General Meeting, at which the year's activities and events are reviewed and the 2015 executive will be chosen.
If you're not sure about joining the executive but still want to hear about JETAA in 2015, join us at the AGM for a discussion followed by dinner!
Date: Saturday, January 31
Time: 5pm
Location: Wattpad Innovation Space (3rd Floor, 36 Wellington Street East)
Cost: Free!
Note: This event in members only. If you have been a JET, you're automatically a member. Also note, the event will be followed by a nijikai
Click here for JETAA exec positions available.
Haiku is poetry consisting of lines of five, seven and five syllables. In haiku, the poet attempts to express their deepest emotions by describing nature in simple but beautiful language.
"The Wonder of Japan / Discover the World of Haiku" Program, organized by the Consulate General of Japan in Toronto and taught by Ms. Kimiko Horne, is aimed at any teacher at any level. It will be a 2 hour and half presentation (include 20 minutes break) for a maximum 30 participants. Content will cover:
- an introduction of general information on haiku
- what haiku represents and what attitude is needed to read, write and appreciate haiku;
- the process of planning a haiku class for students;
- composing a haiku; and
- reviewing the work
Date: February 13, 2015 Friday
Time: 13:30 – 16:00
Location: Consulate General of Japan Toronto, Sakura room, 77 King Street West, Suite 3300, Toronto
How to Apply: Please send your name and school to: atsushi.kato@to.mofa.go.jp by February 6th, 2015.
This is a new column for the new year, a chance to hear or tell about about pop cultural things of interest that others may not know about Japan. You know the kind of thing… Indie bands. Must-have foods. Must-avoid foods. Kigurumi onesies. The sort of thing where you turn to someone over a bowl of ramen (which is how this column was created) and say "Do you know…?" and it leads into a wild explanation and everyone saying "え〜〜〜〜〜???"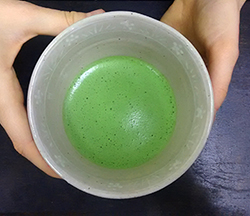 I'm a tea junkie and I'm starting things off, so I'll begin with the following:
Do you know Hōnsai, the retired iemoto of the Urasenke school of tea, used to be a kamikaze pilot? With the guy who later became the retired daimyo in the Mito Komon TV series? Hōnsai's bitter wartime experiences led him to seek a gentler way, exporting chanoyu to the world as a global peace initiative: "peace through a bowl of tea". The Asahi Shimbun just did a multi-part profile of him last summer and it makes you wish he was your grandad. He's just that kinda guy.
Bonus tea thing from Helen Kong: Do you know the Ocha Morishiki giant tea bowl ceremony in Nara? At Saidaiji on the 15th of January every year, they whisk up giant communal bowls (30 – 40 cm in diameter) of matcha to share. The whisk they use is the size of a housecat. People who drink the tea sometimes need help to support the bowl because it's anime-big. I desperately want to try this!
Now it's your turn. Tell us what you know that we totally SHOULD know. Write me at sorliemadox@gmail.com, and we'll dazzle the JETAA world with your knowledge!
Event Report by Carl Sachs
Another fantastic fall session of JETAA-organized Japanese classes has come to a close, and all of those who participated are happy to have their 日本語 be significantly more 上手 with the help of our fantastic teacher, Matsumoto-sensei.
For those who have never taken the JETAA Japanese classes, each session is broken into 3 parts:
1 hour of vocab/grammar/speaking practice while comparing 4 uses of the same word in different situations.  (ex. katai = hard in one situation, stubborn in another situation, difficult in another situation, and careless in another situation).  This also includes writing and performing a role-play with a partner using the specific vocab or grammar point
15 minutes of Q&A and interesting Japanese language points (ex. 親父ギャグ – Oyaji Gyagu or old-man jokes/puns
1 hour of kanji/grammar/reading as a group, covering questions using example tests for JLPT N3 Continue reading
Event Report by Nicholas Jones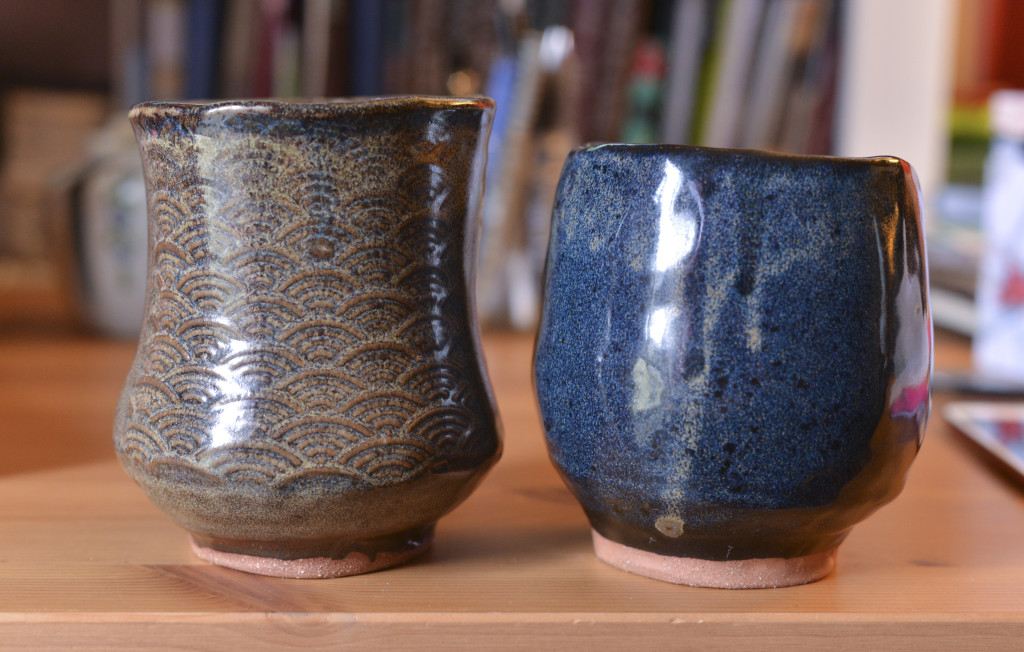 On Saturday, November 29th, Helen Kong and Sorlie Madox at Secret Teatime welcomed 8 JETAA members into their studio for a Japanese-inspired pottery making session. Helen and Sorlie are both JET alumni themselves, and at Secret Teatime they apply their personal experience with Tea Ceremony and Japanese pottery. They guide participants in the hand-forming of traditional bowls and cups, which they then professionally glaze. Continue reading →