Here's What's Happening at JETAA Toronto:
As part of our commitment to career development events, JETAA Toronto invites you to come out to an info session for our newest evolution in career-oriented events:  Our inaugural trip to the Boston Career Forum!
Join us at the info session to find out more!
Wednesday, June 22nd at 7pm in room 2198 of the OISE building at UofT (252 Bloor Street West).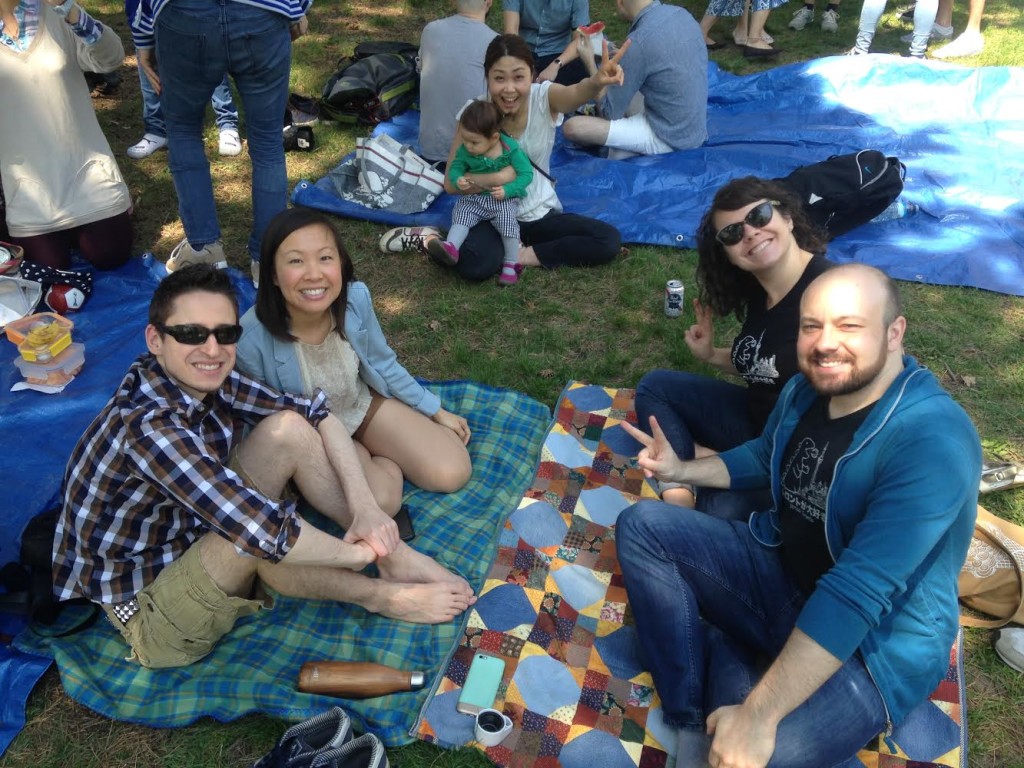 Even a distinct lack of cherry blossoms wasn't going to stop JETAA from going to High Park to enjoy a sakura(-less) hanami picnic!
An up-and-down April put the deep freeze on cherry blossoms in 2016 (only about 5% of them bloomed in High Park this year!?!), but JETAA once again joined with the good folks at the Japan Canada Student Association at the University of Toronto for an afternoon of food, friends, family, and fun.  The first spat of beautiful weather all year helped to bring more than 100 people out to enjoy spring vibes over the Victoria Day long weekend.
You've seen us rock climbing, curling, and even axe throwing, but did you know we also play a mean board game? That's right. JETAA Toronto is into board games. Who would have guessed it, right?
Now, whether or not we're actually any good at any of them is another story, but thanks to this past month's JETAA board games event, we finally had a chance to put our skills to the test.
Anime North has been running for 20 years now, and I am happy to have been participating for over half of that time. This year's convention was one of the warmest I can remember, but that didn't stop the festivities and the amount of attendees seems to continue to grow every year.
The 2016 Pre-Departure Orientation will take place on Saturday, June 25th to Sunday, June 26th at the Japanese Canadian Cultural Centre.
We are looking for volunteers to help out as both general volunteers and presenters on the following topics:
– Office Relationships & Professionalism
– Life Outside the Classroom
– Representing Canada
– Japanese Education System, Classroom Management and Team Teaching
– Wellness, Coping and Culture Shock
– Living as a Female/Male in Japan
– Rural JET Experience
– Travelling While Working on JET
– Food in Japan
– Transport & Car Ownership
Those volunteers interested in being speakers should include a list of the presentation topics they would be qualified to cover. General volunteers should detail which of the following responsibilities they would be able to help out with: tech support (audio/video), time keeping, and logistical support (set up/take down).
"The deadline to sign up as a volunteer has been extended. All interested volunteers, please contact Cecilia Yam, Conference Coordinator, at conference@jetaatoronto.ca by Sunday, May 22nd, 2016.