Here's What's Happening at JETAA Toronto:
The Information and Culture Section of the Embassy of Japan is seeking strong candidates for the position of Cultural Assistant.
Please click here for more details.
Interested candidates should submit their resume with a cover letter addressed to the Embassy's Human Resources Desk by December 31, 2014 in one of the following ways:
Email: infocul@ot.mofa.go.jp
Mail:
Information and Culture Section
Embassy of Japan
255 Sussex Drive, Ottawa, ON, K1N 9E6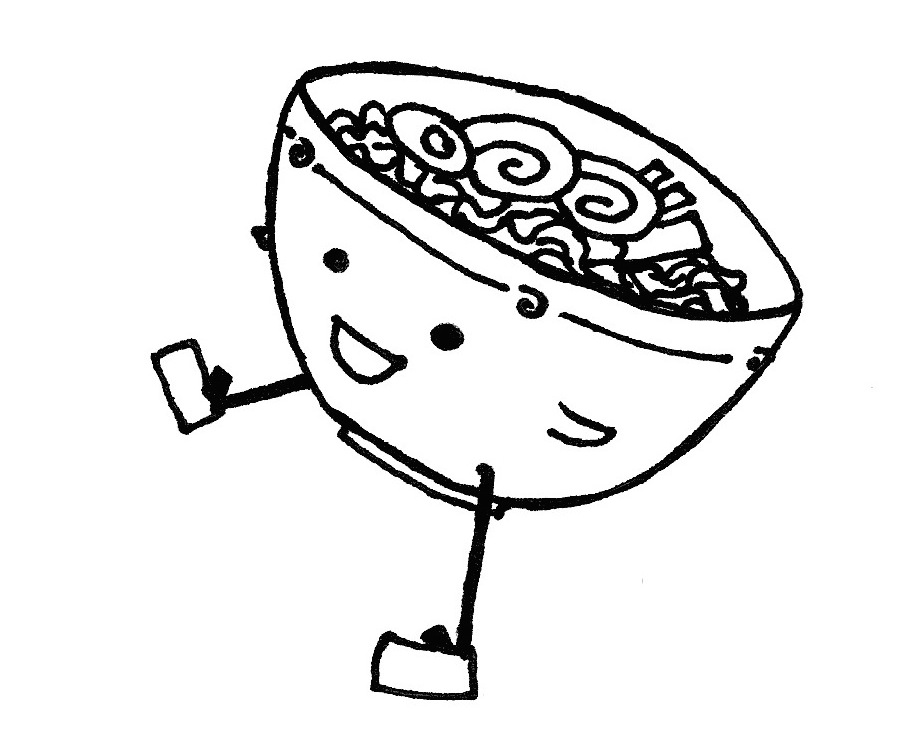 Missed the last ramen adventure? Come join us on the second round of ramen! Bring your partner or friend along as well.
This time we will be trying Touhenboku Ramen at their Yonge location (north of Eglinton Station). Email ASAP if you want to try to claim a spot!
When: 7pm, Friday December 5th, 2014
Where: Touhenboku Ramen (2459 Yonge Street, near Eglinton Station)
RSVP: torontoramenlove@gmail.com
The JET Alumni Association of Toronto is one of the largest and most active chapters in Canada and the world. Coming up at the end of January, we will be holding our Annual General Meeting, at which the year's activities and events are reviewed and the 2015 executive will be chosen.
Our Executive Committee objectives are as follows:
1. To work closely with the Consulate-General of Japan in Toronto to support its initiatives;
2. To liaise with Japan-related organizations in Toronto; and
3. To promote the growth and success of the JET Programme.
Being part of the Executive Committee is a great opportunity to work with an excellent volunteer group who work to make a difference. We're sending a shout-out to those interested in joining an energetic group of people!
Further details on meeting date and location to follow shortly!
The Positions Available Are:
Chair
Vice Chair
Treasurer
Secretary
Events Coordinator
Website Coordinator
Communications Coordinator
Membership Coordinator
Conference Organizer
Community Liaison Coordinator
Treasurer Support
Events Support
Website/Communications Support
Membership Support
Conference Organizer Support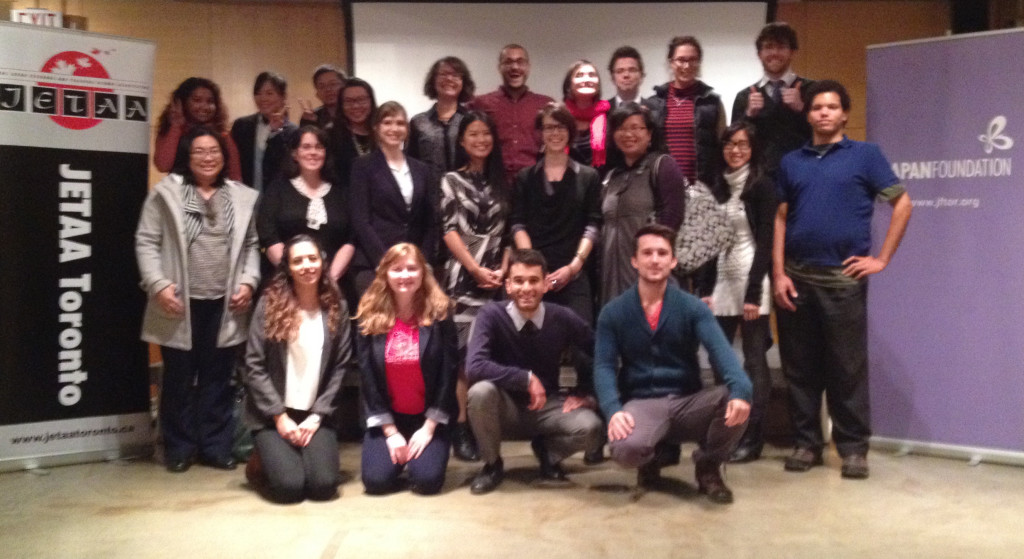 Event Report by Eunice Leung
Welcome back to our returning JETs!
On November 8th, in partnership with the Consulate-General of Japan in Toronto, JETAA Toronto hosted our annual Re-Entry Conference. This event was designed to help the recent JET returnees transition back to life in Canada. Continue reading →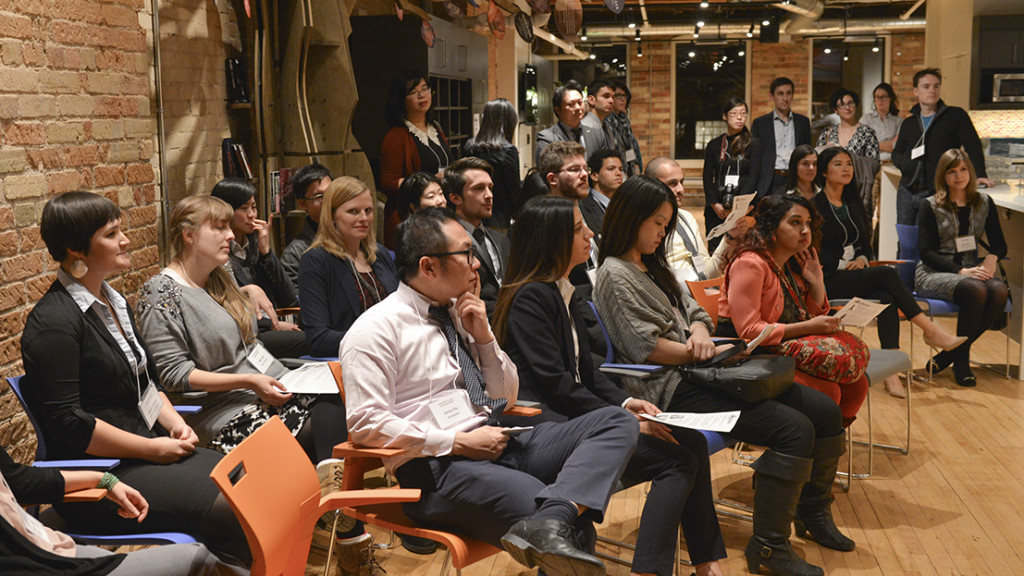 Event Report by Tricia Hamilton
Remember that feeling of returning from JET, coping with reverse culture shock and struggling to figure out what to do next? To help our returning JETs, on November 20 JETAA held a Career Roundtable, attended by both new returnees and alumni looking for career inspiration.
The night started with our keynote speaker, David Rider, the Toronto Star's urban affairs feature writer. David gave an interesting speech on how his time on JET in Osaka gave his career a boost, and gave him skills that help him even now in his job covering Rob Ford for the Toronto Star.  David joined JET in order to experience Japan, and write freelance articles on Japan and Asia for major newspapers in Canada.  David attributed some of his success to his ability to listen and understand people and his ability to remain unflappable in strange situations, skills he learned while on JET.