Here's What's Happening at JETAA Toronto: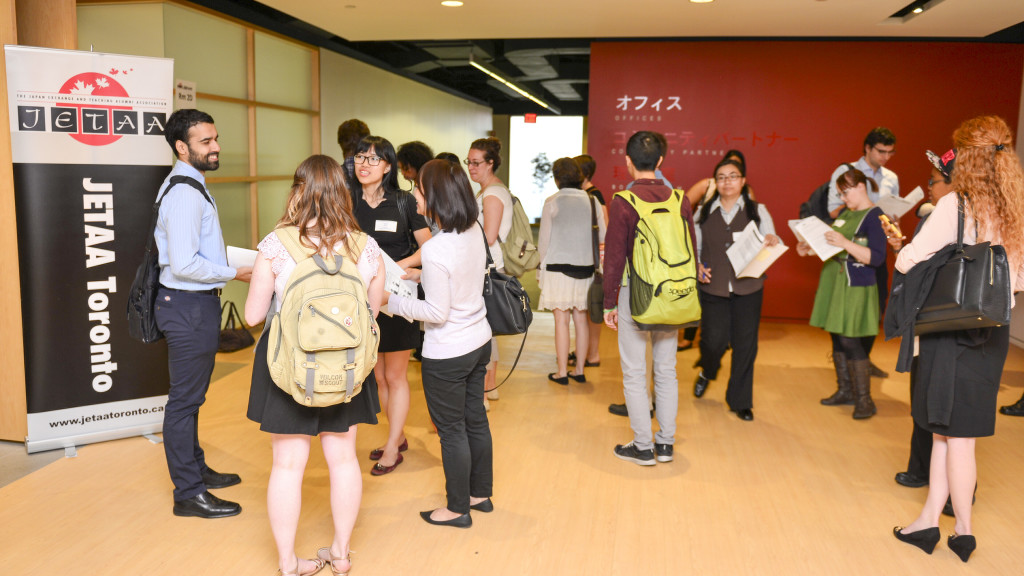 Report and photos by Nicholas Jones
Carl called it when we arrived at the Japanese Canadian Cultural Centre for P-DOT this year.
"This orientation is going to be the best one yet!" he told Marcia, our illustrious JET Programme Coordinator and fearless leader for the P-DOT weekend.
P-DOT, or Pre-Departure Orientation Toronto, as it's called by the uninitiated, is the JET Alumni Association of Toronto's single largest event each year. Some two dozen alumni volunteers step up to present seminars on various parts of Japanese life (from Konbinis to Kancho) in order to prepare the incoming JETs-to-be for their departure on the Japan Exchange and Teaching Programme in August.
By Clarissa Jewell
The 2016 JETAA Canada National Conference was hosted by JETAA British Columbia and Yukon this past June 10th-12th in Vancouver. Two executive members from each chapter across the country were invited to attend the event, as well as members of CLAIR New York, the JETAA Canada Representative, as well as the three JETAA Country Representatives from the US.
The conference, sometimes shortened to "CanCon", serves as a great opportunity for the Canadian chapters to learn from each other, communicate important information directly with CLAIR, and also learn what chapters are doing in other countries.
This year I was honoured to be one of the two JETAA Toronto executive members sent to the conference, along with Carl Sachs, one of our Co-Chairs. It was my first experience at a JETAA Canada Conference, and a wonderful experience altogether.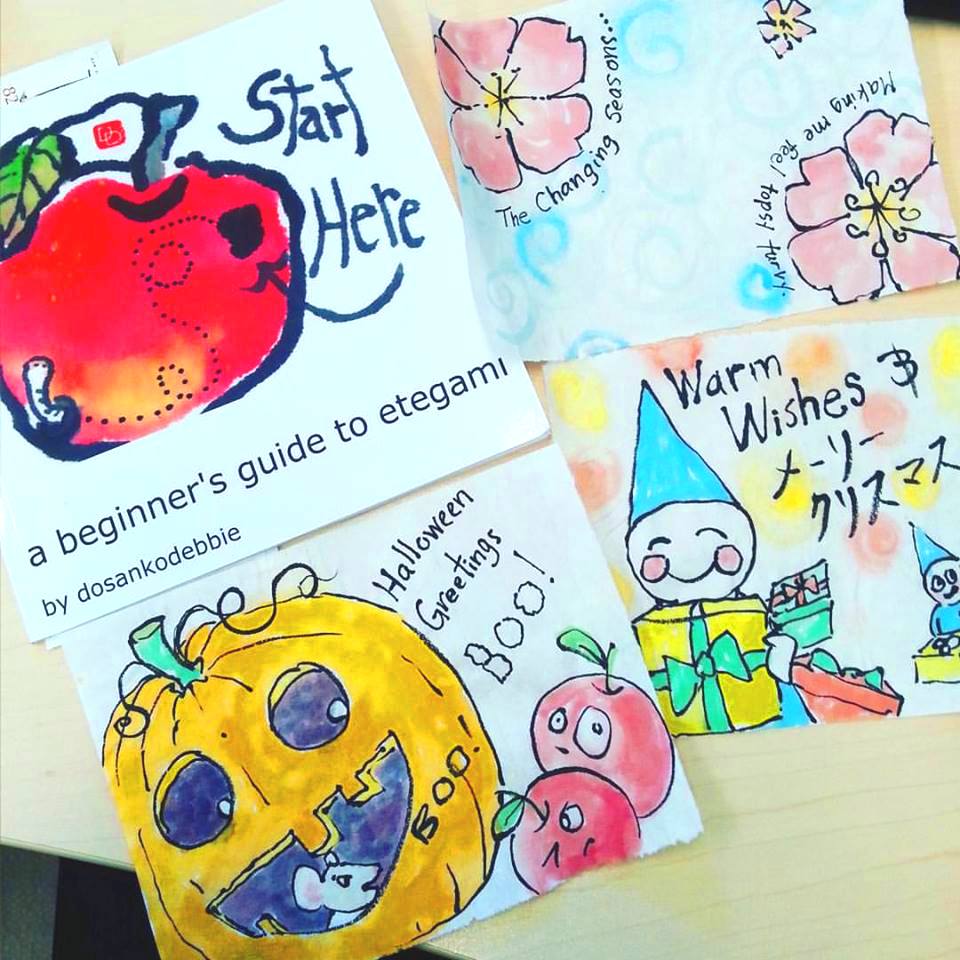 JETAA Toronto is excited to announce this year's edition of Japanese lessons! Come one, come all!
They will be taught once again by the excellent Matsumoto-Sensei and the focus will be on conversational Japanese.
This year we are also adding a workshop element to the latter half of some of the classes to learn how to make Japanese Etegami (Illustrated postcard) and Nengajo (Japanese New year's cards).
By Geoffrey Greig
JETAA Toronto was proud to be a presenter for the Canadian premier of The Inerasable on June 10th at the Japanese Canadian Cultural Centre as part of their annual Toronto Japanese Film Festival. We at JETAA Toronto would like to thank all in attendance, and express our thanks for the continuing relationship with the Japanese Canadian Cultural Centre.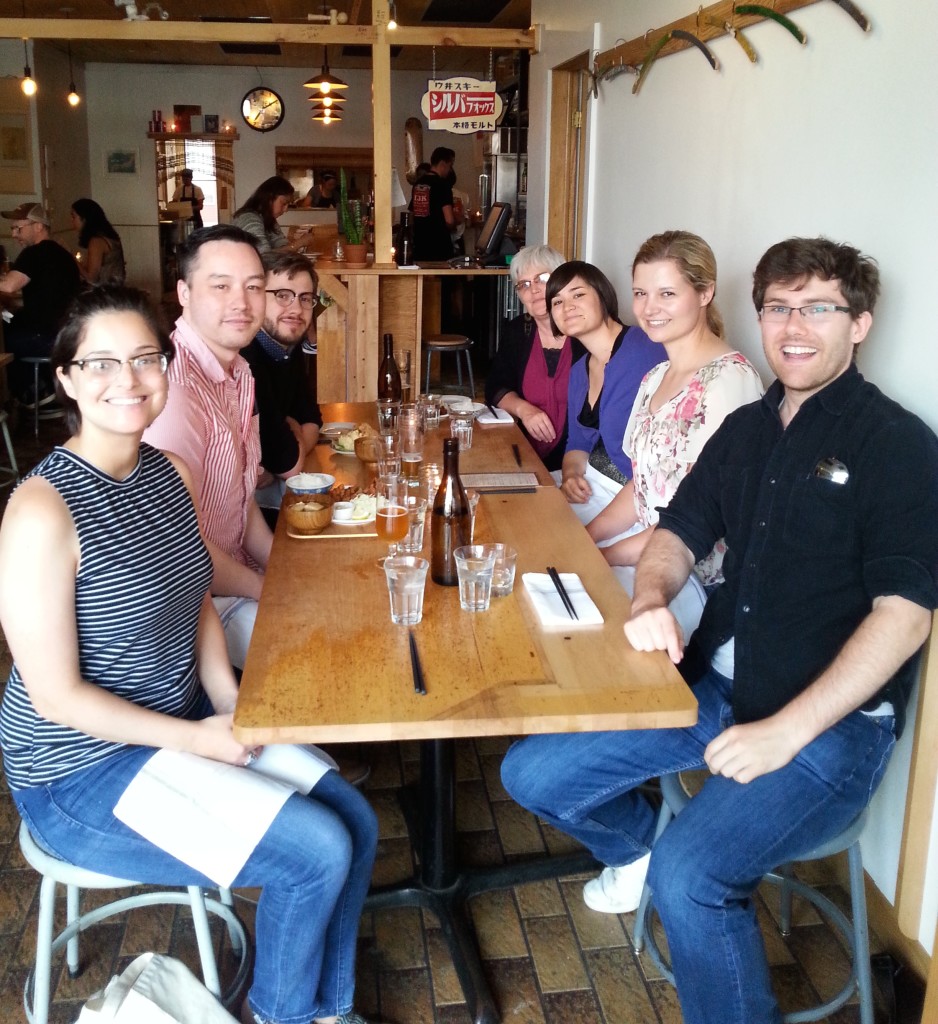 By Sonomi Tanaka
On a lovely summer night, six excited JETAA and a mom gathered for some fine Japanese scrumptiousness at Imanishi Japanese Kitchen. They were not disappointed! Imanishi delivered well-crafted Japanese home cooking dishes like Katsu Kare and Saba Miso-ni. They even threw in some dishes with a twist like Corn Kakiage (deep fried, battered corn).