Here's What's Happening at JETAA Toronto:
Shokokai (Toronto Japanese Association of Commerce & Industry) Newsletter:
JET Programme Experience Essay Callout
Hello everyone, we have received a request for essays about your Japan Experience during your time on the JET Programme. The Japanese Chamber of Commerce produces a newsletter that is sent out to its representative Japanese companies in Ontario. They have asked our office to connect with recently returned JET's and former JET Participants to see if any of you may be interested in writing such an essay.
They are curious about your experiences living and working in Japan and they wanted to choose once person to share their Japan Experience. Unfortunately, there is no remuneration available for this essay submission, but it is a great chance to get your ideas and name out there and connect with the Toronto Japanese Association of Commerce & Industry.
 If you are interested in submitting an essay, please send your submission via e-mail to: marcia.iwasaki@to.mofa.go.jp
 Here are the essay submission details:
Topic: Your Japan Experience-something memorable or surprising about living in Japan
Pictures: Please Include 3-5 pictures related to the content of the essay
Language: can be in English or Japanese (English essays will be translated into Japanese)
Format: Word document, 1000 word~1500 word essay , Double-spaced, Font size 12
Deadline: December 9, 2016
Information about the Toronto Japanese Association of Commerce & Industry:
http://www.torontoshokokai.org/en.htm
OBJECTIVES       
Our goal is to promote friendly relations between Canada and Japan through economic, commercial and industrial activities of Shokokai's members, as well as to develop and maintain good relations with the community at large.
We provide information to the Japanese business community in Ontario and promote friendship along with the exchange of information among our members. We strive to provide strong support to the Japanese Saturday School (Japanese School of Toronto Shokokai Inc.), commonly referred to as the Hoshuko.
MEMBERSHIP
Approximately 120 Ontario companies comprise the membership. These include companies with direct Japanese investments as well as affiliate Japanese companies.
MANAGEMENT AND ORGANIZATION
The Association is managed by thirteen members of the Board of Directors. The Directors are the most senior executives of the member corporations and are elected annually at the Annual Meeting of Members.
The 2016 Career Roundtable is coming up this Thursday, November 10. Find out more here. Register to attend here.
Career Roundtable Speaker: Kamara Toffolo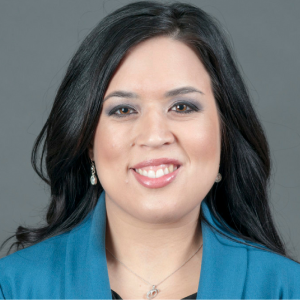 Presentation Topic: Tell Your Story to Get Hired!: How to Stand Out in Today's Job Market
JET Placement: Annaka-shi, Gunma-ken (2007-2008))
JETAA Position: Prior Membership Assistant, Executive Committee
Bio: Kamara Toffolo is a career coach who helps her clients DARE to do work DIFFERENTLY!  Whether a mid-career professional looking to level up at work, a side-hustling entrepreneur itching to take their passion project full-time, or a leader yearning to make a difference. Kamara helps her clients create careers they love. She is a 'career storyteller'. Kamara takes your own unique career story, and crafts an awesome resume and LinkedIn profile that highlights your strengths and accomplishments, while honoring your authentic journey. After working with Kamara, her clients get interviews in a matter of weeks! In her previous life, Kamara spent 12 years in the financial services and technology industries working for corporations of all sizes.  She is an Erickson Certified Professional Coach and graduate of the internationally-acclaimed Erickson College, and holds a Bachelor of Commerce degree in Entrepreneurial Management. Kamara has been a featured writer and expert in many publications including Forbes, Business Insider, Inc., and The Daily Muse to name a few. Kamara credits her time as a JET with helping her refine her skills in workshop facilitation, speaking and presenting, and listening like a BOSS which is essential in her line of work. As well, teaching English to students who ask the toughest questions about language rules allowed Kamara to develop a very strong appreciation for English and a heightened attention to detail which she brings into her writing services and speaking engagements.
The 2016 Career Roundtable is coming up this Thursday, November 10. Find out more here. Register to attend here.
Career Roundtable Speaker: Sebastian Cosgrove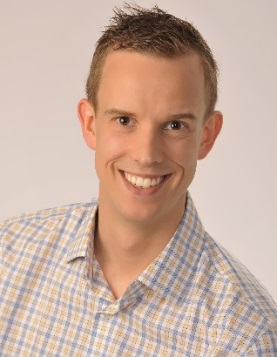 Presentation topic: Using your language skills in aviation: the business, where you can go and how you can use your B.Ed. or other experience to get a "leg up".
Years on Jet: Never! But I loved Dragon Boating with the team.
Bio: Sebastian has a teaching degree from Queen's University after completing the Concurrent Education program at Trent University. With a major in Modern Languages, he was hired by Air Canada during his studies as a Flight Attendant. Upon graduation, he started as Training Specialist responsible for hiring and training flight attendants. Shortly after, he launched Air Canada's internal social network and has now created Cargo's Customer Relations Department.
The 2016 Career Roundtable is coming up this Thursday, November 10. Find out more here. Register to attend here.
Career Roundtable Speaker: Joanna Kirke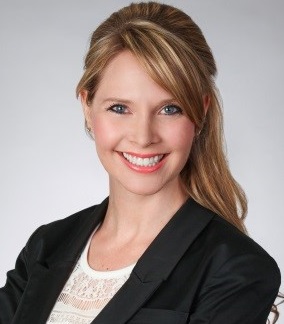 Presentation Topic: Building Your Cultural Competence and Positioning Your Experience as a Leadership Advantage: Your global experience gives you a competitive advantage to lead with a global mindset. In this session we will learn how to position that advantage and build your cultural leadership competence in the workplace.
Years on JET:  Tochigi Prefecture, Utsonomiya, (1 year) as teacher for Chuo Joshiko and at Mo Gakko (a school for children with disabilities)
Bio: President, Executive Coach and Leadership Developer at Kirke Consulting.
After teaching ESL at Queen's University School of English and for the JET Programme in Japan, Joanna returned to Canada to join the Learning Department of a high-tech company building a Corporate University and later coached Executives and led programs in Financial Services. She completed an International MBA at Rotman, a Certificate in Evidence Based Coaching at Fielding Graduate University and a Yoga Teacher Training Certificate at Octopus Garden for increased mindfulness.  She now owns and operates her own Consulting Business and has taught and coached thousands of leaders around the globe in leadership topics across the spectrum.  She has worked with such companies as Bell, TD Bank, BMO, CIBC, Meridian, Sovereign General, Canadian Tire, Capital One, Shoppers Drug Mart, Loblaws, Enbridge, Vexos, KPMG, McMillan LLP, The Nova Scotia Department of Justice, KidsAbility, CamH, Detour Gold, Golcorp, The Women in Leadership Foundation, and Pratt & Whitney.  Joanna is looking forward to sharing her leadership tools with you.
The 2016 Career Roundtable is coming up this Thursday, November 10. Find out more here. Register to attend here.
Career Roundtable Speaker: Chris Draenos
Presentation Topic: Improving Presentation and Facilitation Skills (Topic relevant to any!)
JET Placement: Karatsu-shi, Saga-ken (2006-2008)
JETAA Exec Position: (current) Director, Special Projects; (former) Chair; (former) Conference Coordinator
Bio: I am current studying to be a nurse, with an interest in public health and working with marginalized populations. Prior to that, I have 8 years of experience in the healthcare/pharmaceutical  industry in hospital administration, project management, market research and privacy. My experience on JET is not directly related to my current career but  provided me with transferable skills, such as facilitating workshops, designing health education using learning principles, cultural sensitivity, flexibility and adaptability.