Here's What's Happening at JETAA Toronto:
The 2015 Career Roundtable is coming up this Thursday, November 26. Find out more here. Register to attend here.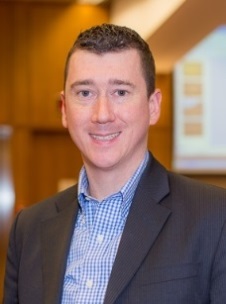 Duncan MacCallum — In his role as National Sales Manager – MAP, Duncan's main responsibilities are to lead the strategy and sales of the Mortgage Assistance Program and to manage the MAP fulfilment team. His focus is to advise corporate clients on the Mortgage Relocation Program and Mortgage Benefits Program offered by RBC Royal Bank to ensure the right program design for their employees. Duncan's team specializes in the subsidy programs and manages the application and administration process for corporations from coast to coast.
Duncan has held several roles within RBC Royal Bank over the past 10 years in Personal and Commercial Banking including Commercial Account Manager and Branch Manager. Duncan was a JET in Chiba-ken during the years 2000-2002. He holds a Bachelor of Commerce from McMaster University and currently resides in Toronto.
Want to hear Duncan speak? Join us at the Career Roundtable!
The 2015 Career Roundtable is coming up this Thursday, November 26. Find out more here. Register to attend here. 
Nicholas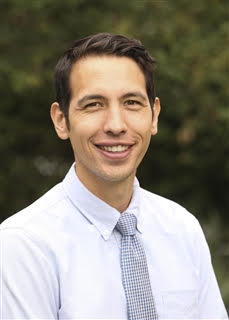 Custodio is an American JET alumnus from California, who was on the JET Program from 2008-2012 in Gifu Prefecture. He earned a bachelors degree in Illustration from the California College of the Arts in 2007. During his 4 years in Japan, Nicholas worked to increase student engagement by integrating art into the English curriculum. Upon returning to the states in 2012, Nicholas decided to pursue a career in art education. He currently resides in Washington D.C. where he works as an art teacher at the Capitol Hill Day School, teaching grades k-8.
Looking for a career in education? Nicholas Custodio's advice:
For those interested in pursuing a career in education, don't be afraid to start small. Consider taking a position as a teaching aide, an assistant teacher, or working as an instructor for afterschool care. It's also helpful to narrow down your interests and have an idea of the age group and/ or subject you'd like to teach.
Want to hear Nicholas speak? Join us at the Career Roundtable!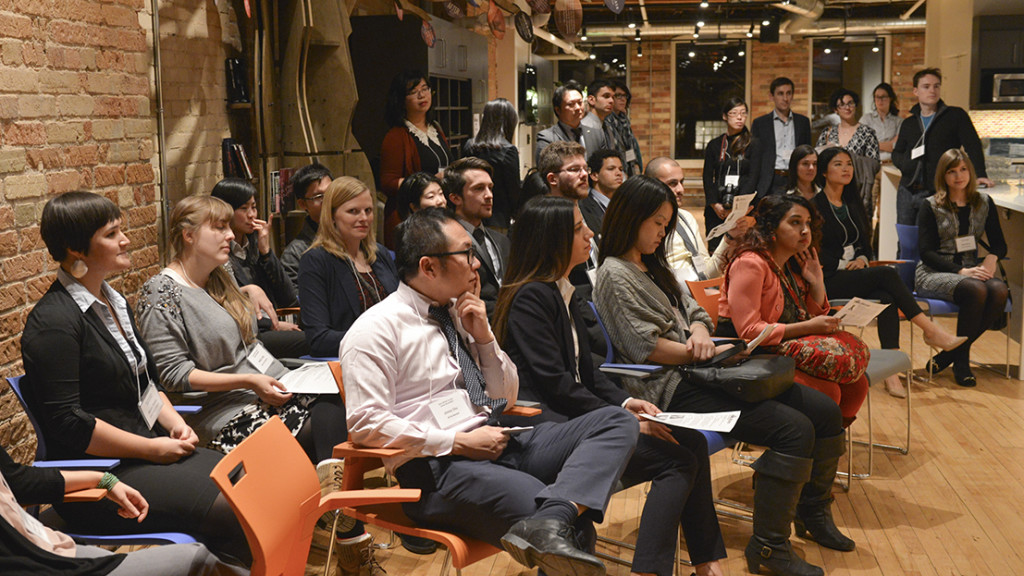 Recently returned and wondering about your next step? Been back for a while but looking to start a new career? We're here to help.
The 3rd annual JETAA Career Roundtable is coming up this November. With support from the Consulate-General of Japan in Toronto, the event is designed in two parts. In the beginning of the evening, professionals from various sectors will speak to their respective fields. This will be followed by a networking reception to further engage with industry representatives.
The industries represented at this year's event are education, non-profit, business management, and post-graduate studies.
We'll be sharing more information about the industries that will be represented at this year's event shortly. For updates, check out the JETAA Facebook group and our website.

Date: Thursday, November 26th
Time: Registration starts at 6:30pm
Location: The Japan Foundation, 2 Bloor Street East, Unit 300
Cost: Free!
RSVP: http://guestli.st/350517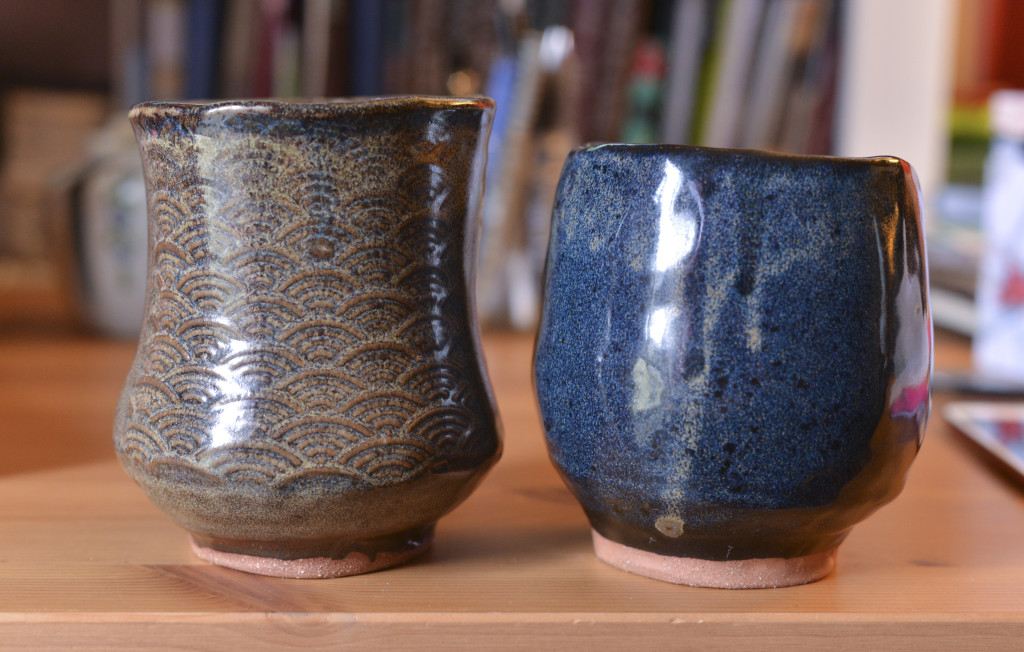 Back by popular demand, JETAA Toronto is excited to host our pottery making event again this year with the lovely folks at Secret Tea Time. This crafty and cultural event lets you get hands-on using traditional Japanese pottery techniques, and gives you the chance to make either 3 lovely mugs, or 2 bowls!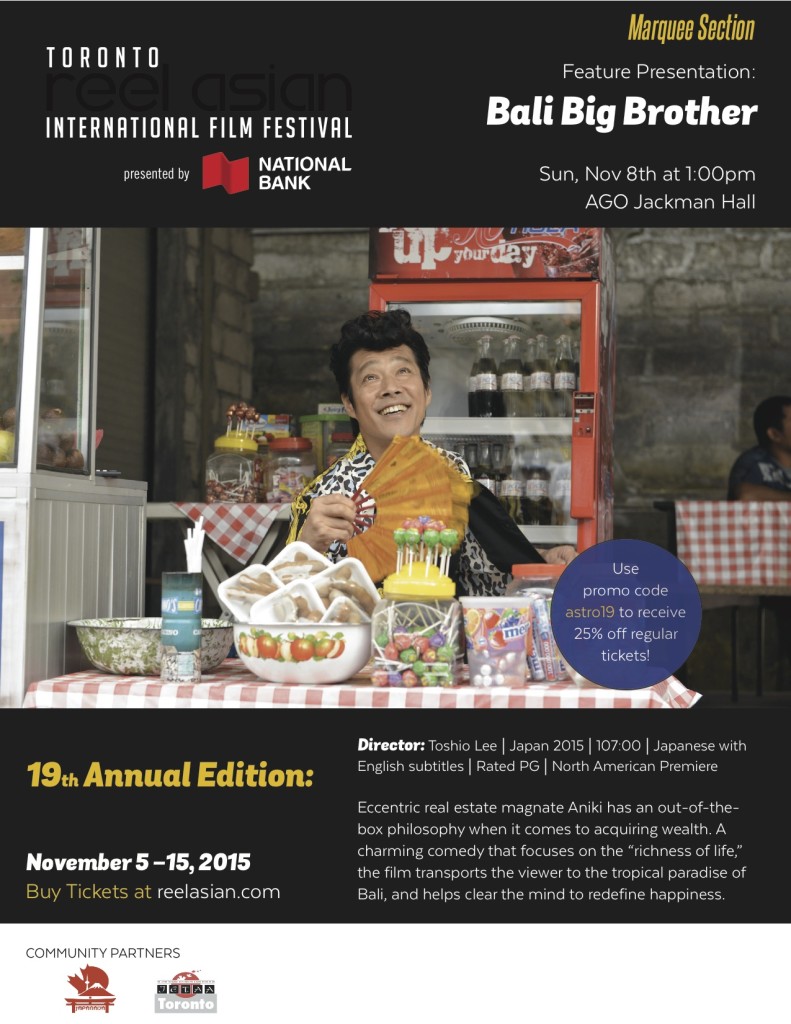 Want to get rich? Well JETAA Toronto may not have the best advice on that subject. However you can watch our sponsored film "Bali Big Brother" in the Reel Asian Film Festival for a comedic take on acquiring wealth. 
JETAA Toronto is co-presenting with #ReelAsian. Let us transport you to the tropical paradise of Bali to help you find happiness as the temperature here starts to fall! And all for 25% off regular ticket prices! Continue reading →