Here's What's Happening at JETAA Toronto:
JETAA Toronto's winter sports event is guaranteed to test your balance and coordination skills. On Saturday, February 20th, join us at the High Park Club and try your hand at curling.
No curling experience? No worries! An instructor will be on hand to guide you in the fine art of sweeping, sliding and rock-throwing. Don't forget to wear clean running shoes and warm, comfortable clothing.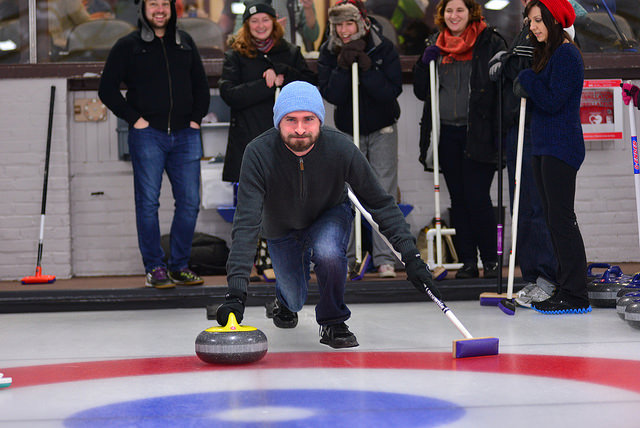 Continue reading →
To commemorate the fifth anniversary of the March 11, 2011 Tohoku earthquake and tsunami, JETAA Toronto will be hosting the Canadian debut of Tohoku Tomo at the Revue Cinema.


Tohoku Tomo tells the story of the many volunteers who rallied from around the world and came to Japan's aid to help begin the long process of rebuilding in the months following the earthquake. Whether by donating money, organizing events, or coming to volunteer, these individuals showed they truly care about Japan and about the people of Tohoku. Continue reading →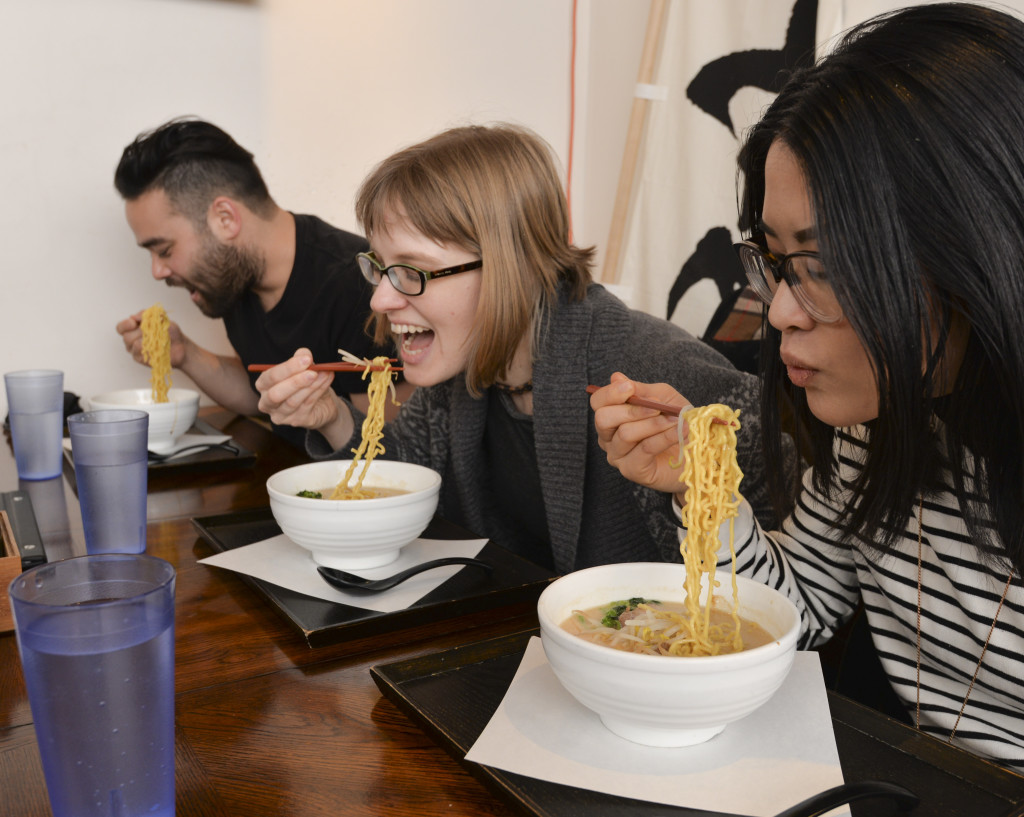 After a successful year of sampling Toronto's ramen shops with the monthly Ramen Romp, JETAA Toronto invited all Alumni to join the First Annual Ramen Rumpus! Continue reading →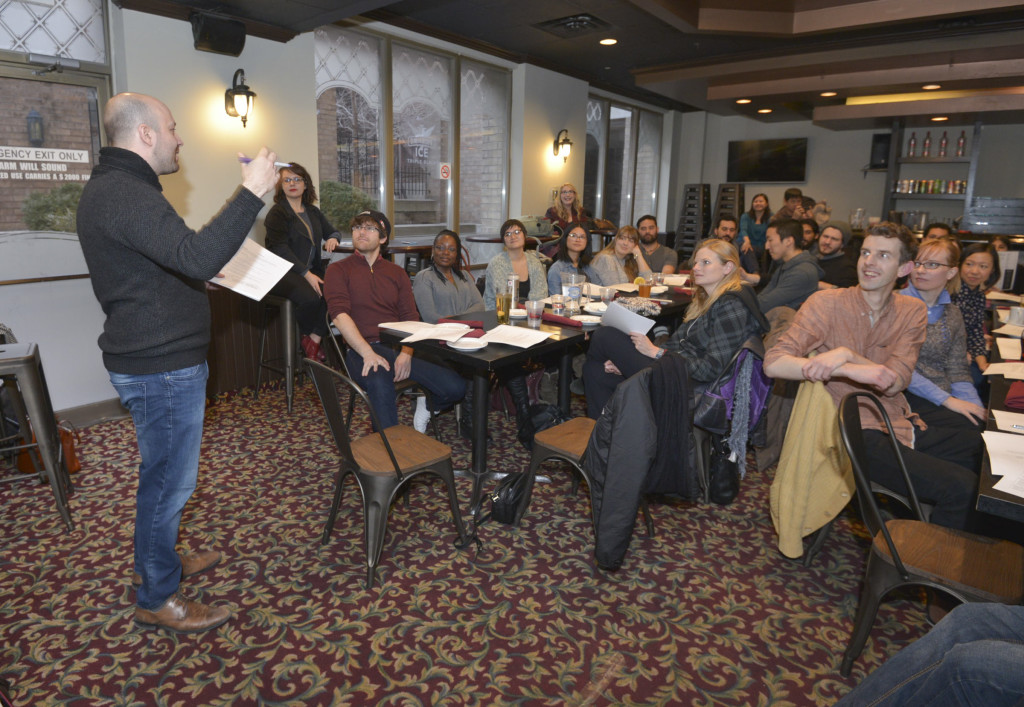 JETAA Toronto members gathered for the 2016 Annual General Meeting (AGM) on Saturday, January 30th at The Fox and Fiddle in Toronto. The AGM is a chance for the chapter's membership to hear about the year in review, how the year's funding was allocated, discuss and vote on any changes to the bylaws (no changes for 2016/2017), and of course, elect new officers to the executive committee. Continue reading →
Two woodcut prints of ぶどう delicious, huge Japanese grapes, from 内子、愛媛県 Uchiko, Ehime Prefecture. I'm sure anyone who has tried grapes in Japan remembers how flavourful and juicy they are. I would always eat the skin, to the surprise of Japanese people around me, who always spit it out.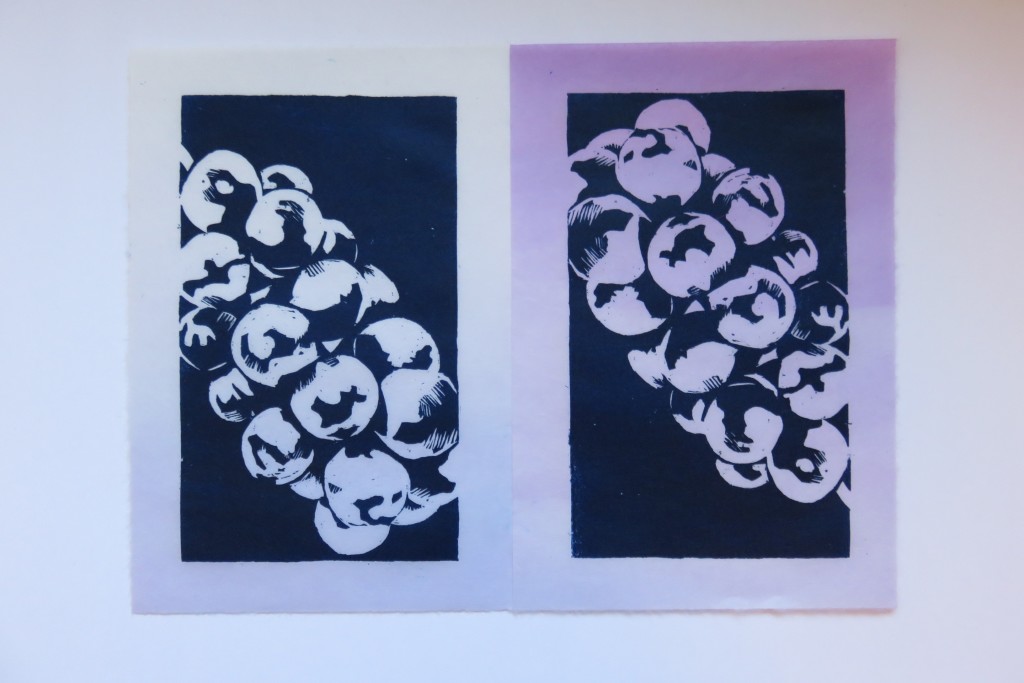 Submitted by Amy Uyeda.