Here's What's Happening at JETAA Toronto:
The 2016 Pre-Departure Orientation will take place on Saturday, June 25th to Sunday, June 26th at the Japanese Canadian Cultural Centre.
We are looking for volunteers to help out as both general volunteers and presenters on the following topics:
– Office Relationships & Professionalism
– Life Outside the Classroom
– Representing Canada
– Japanese Education System, Classroom Management and Team Teaching
– Wellness, Coping and Culture Shock
– Living as a Female/Male in Japan
– Rural JET Experience
– Travelling While Working on JET
– Food in Japan
– Transport & Car Ownership
Those volunteers interested in being speakers should include a list of the presentation topics they would be qualified to cover. General volunteers should detail which of the following responsibilities they would be able to help out with: tech support (audio/video), time keeping, and logistical support (set up/take down).
"The deadline to sign up as a volunteer has been extended. All interested volunteers, please contact Cecilia Yam, Conference Coordinator, at conference@jetaatoronto.ca by Sunday, May 22nd, 2016.
The Ministry of Education, Culture, Sports, Science and Technology (in Japanese: Monbukagakusho, English acronym: MEXT) offers scholarships to Canadian students wishing to pursue their studies at a Japanese university.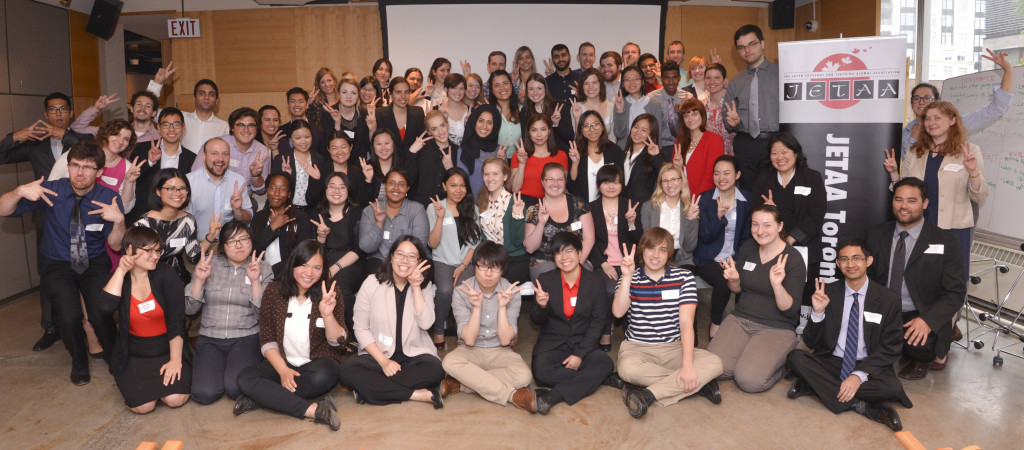 It's that time of year again… Our new batch of JET participants are preparing to embark on their adventure to Japan and the Pre-Departure Orientation is just around the corner! We are currently looking for genki and energetic JETAA senpai to help this year's departing JETs prepare for the experience of a lifetime. Date and location of this year's orientation is TBD.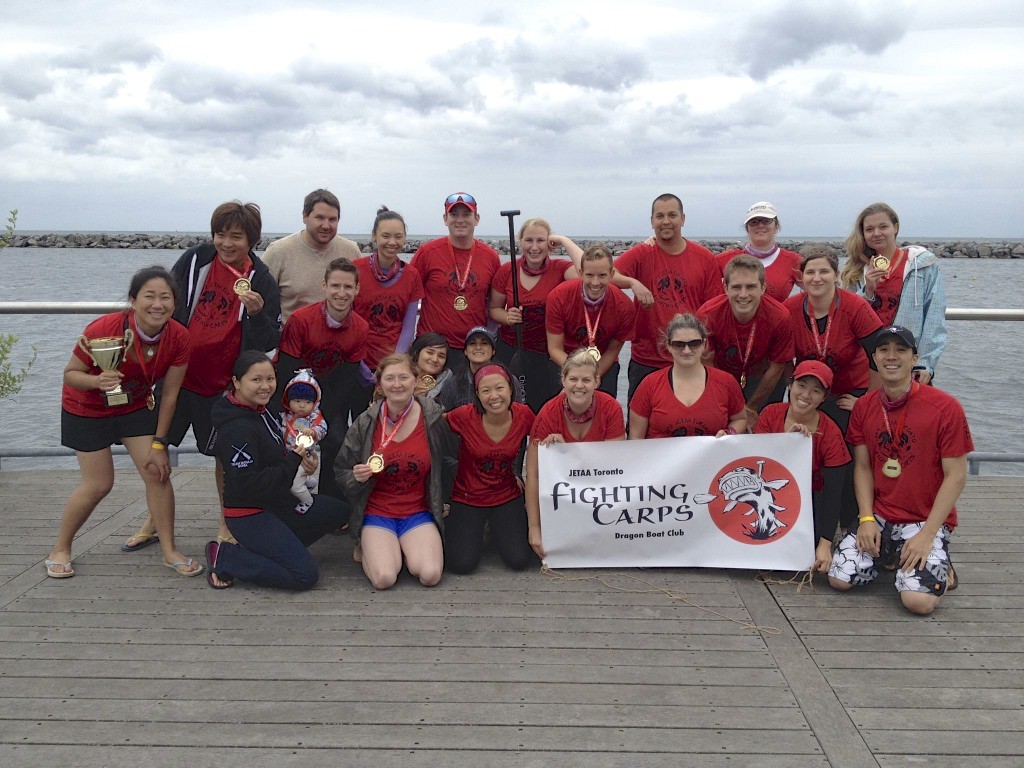 It's that time of year again!  The JETAA Fighting Carps Dragon Boat Team is recruiting new paddlers for the 2016 season. Our season starts mid-June. We hold weekly evening practices at Sunnyside Paddling Club in Toronto (near High Park). The season continues with a mid-season regatta and then culminates with an amazing weekend of racing in early September.
Brace yourselves, matcha lovers. Tsujiri, the popular Japanese tea brand from Kyoto, has landed in Toronto, and finally has an answer to all of your green tea-filled dreams.
Located just steps away from Yonge & Dundas Square, the new Toronto location is the first outside of Asia for the nearly 156-year-old brand, and marks the beginning of a large-scale global expansion into markets including the U.S., the U.K., and Australia.