Here's What's Happening at JETAA Toronto: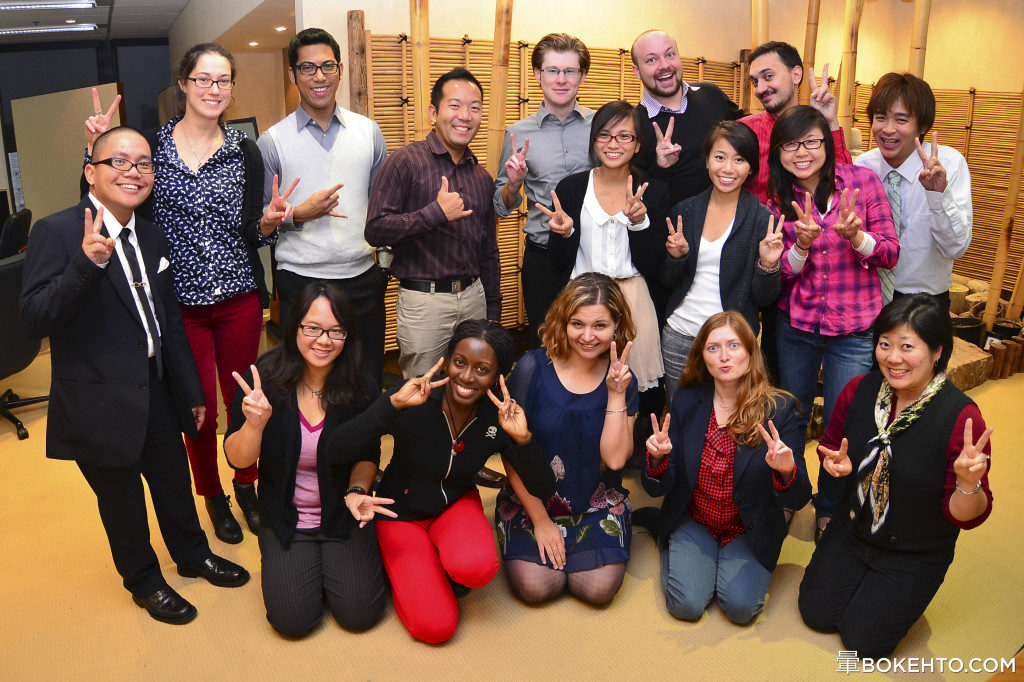 Welcome back returning JETs! Join JETAA Toronto for our annual Re-Entry Conference. The conference will feature presentations on a wide variety of topics, including job hunting, resume and interview skills, and reverse culture shock, all in the hopes of easing your transition to life back in Canada. Presentations will be given by former JET participants and industry professionals. All recent returnees are welcome. Lunch and snacks will be provided.
Date: Saturday, October 22nd, 2016
Time: Registration at 10:00 AM – 4:00 PM
Location: The Consulate General of Japan-Toronto, 77 King St. West, Suite 3300, The Sakura Room
RSVP: marcia.iwasaki@to.mofa.go.jp
Please include in your RSVP:
1. Years on JET (departure – return years)
2. JET placement
3. Dietary Restrictions
4. Job Industry of Interest (e.g. business, finance, arts, health services, technology, etc.)
There will also be a nijikai to follow! Be sure to keep an eye on our website and Facebook Page for updates!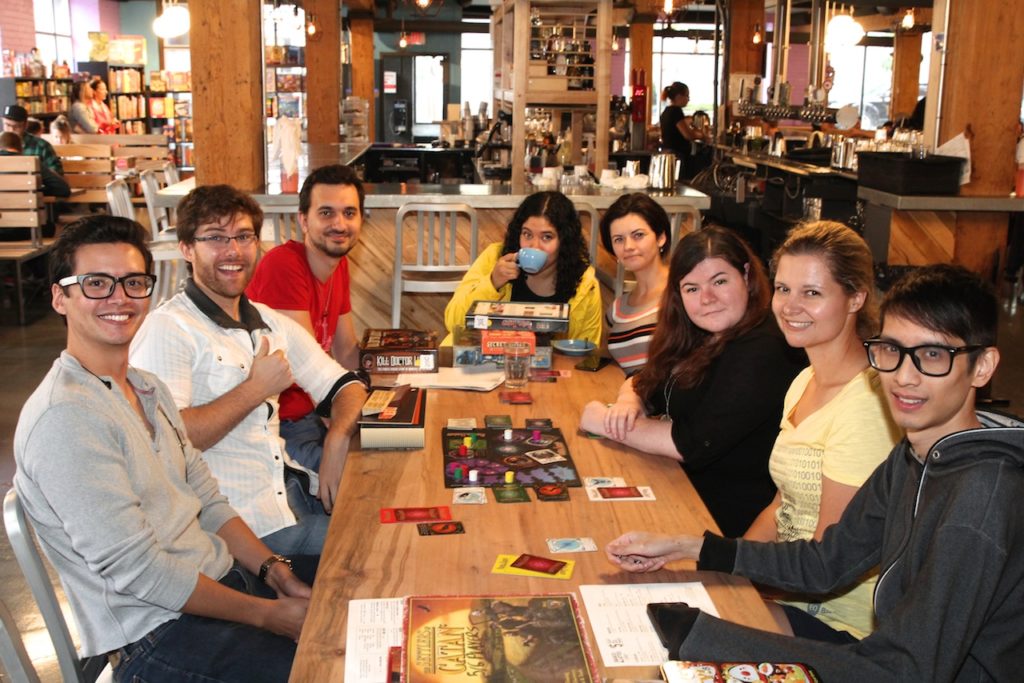 By Stephen Branston
The first of many events to round out the summer and bring in the fall, our "Welcome back JET Alum!" Social Night was a great success.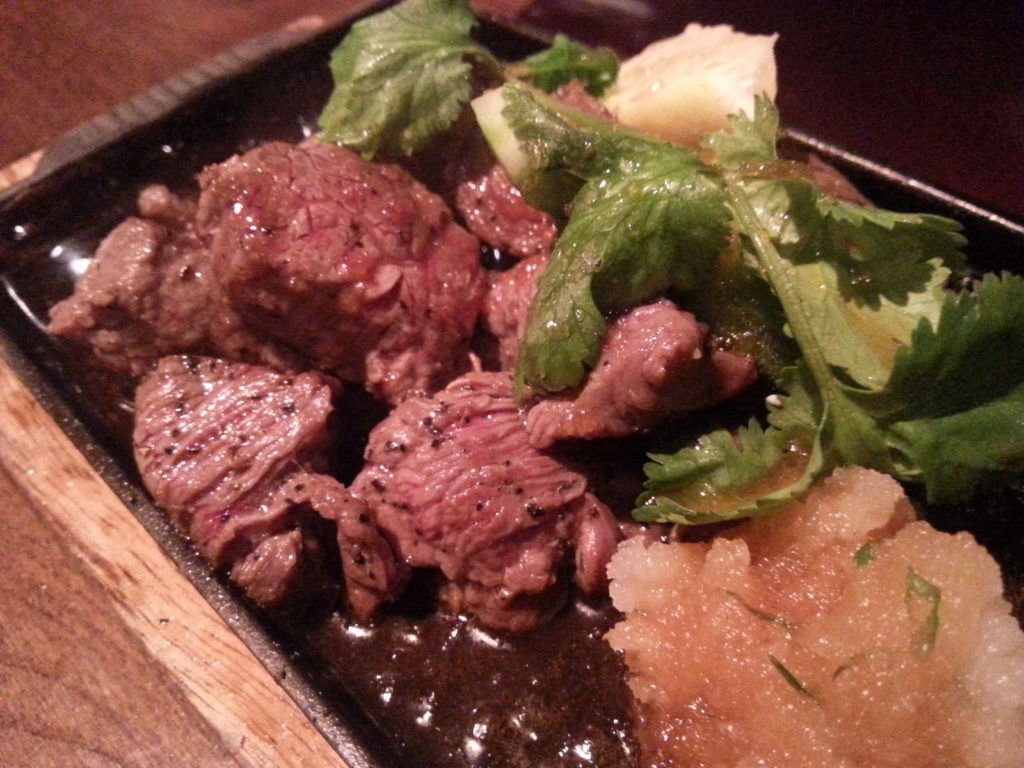 By Sonomi Tanaka
On one of the first crisp evenings of the fall, the Gochisou-A-Go-Go gang explored a new eatery, Kingyo. It was the perfect place to bring in the fall, with stone dishes sizzling away and an array of creative udons and tantan ramen. Seven JETAA and a consulate staff got lost in the dishes and conversation so much so that they forgot to take a picture all together!
If you happen upon the Cabbagetown eatery make sure to check out the different pachinko machines nestled into the classy décor. You can even get your fix of natsukashii and play two of the pachinko machines hidden away in the basement.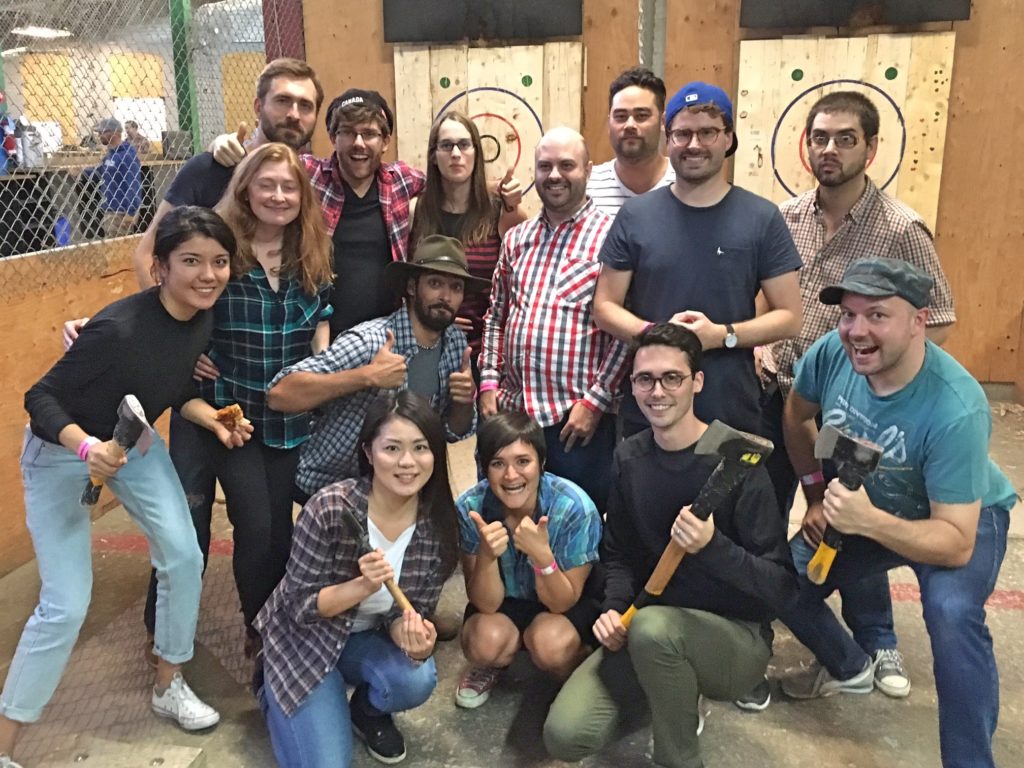 By Carl Sachs
On Saturday September 24th, JETAA returned to BATL in the docklands for our third annual axe throwing tournament. Although we lacked plaid shirts and flannel, we tried our best to tap into our inner lumberjack, and chuck axes at wooden targets in a way that would make a proper woodsperson proud.
We had 16 JETs and JET friends turn up for the event, with more than half of the attendees being new to the sport of axe throwing.
JETAA Toronto is making its first road trip to the largest Japanese-English bilingual career forum in the world.  Why not join us, a couple of cars worth of former JETs and Japanese folk, as we explore the beautiful city of Boston while seeing what a next career step in Japan would look like?
Building on the success of our July information session, JETAA Toronto will be holding our final preparation session on Tuesday October 11th at 7 pm at UofT's OISE Building (252 Bloor West), room 3312.  Come out and talk preparations with us while getting a sense of who's going and what you should expect.
Whether you intend to attend the prep session or not, please contact us at career@jetaatoronto.ca to get more info and confirm your place on the road trip.