Here's What's Happening at JETAA Toronto:
Article by Katie Yantzi (JET 2011-2013, Akita Prefecture). Reprinted with permissions from Archenemy Magazine. 
Just steps away from the bustle of Kensington market lies a quiet haven of art from across the Pacific. Though the actual degree of quiet depends on what's spinning from the record player. Paradise Bound (270 Augusta Ave.) is a shop that sells a fascinating pairing of things owner Grey Coyote loves most: good tunes and good old Japanese art.
"Old" is definitely the operative word here. Coyote has rare original works dating from the eighteenth century, which likely once belonged to samurai. The intricately designed pieces adorning the shop's walls are known as kakejiku, meaning "hanging scroll," and they can fetch anywhere from $100 to $3000.
"There are many artisans involved in the whole process," says Coyote as he points out the various components of each scroll—the handmade silk; washi, meaning the sturdy Japanese paper; the delicate ink scenes; and jikusaki, the roller ends used to hold the scrolls in place. Finally, one artisan, "a mounting artist, much like our framing artists", assembles the final scroll.
Join JETAA for Hanami in High Park 2014
Please join us for the annual JETAA Hanami Picnic!
The warmth of spring and the beauty of cherry blossoms go hand-in-hand and there's no better place for cherry blossom viewing in Toronto than High Park!  Come join your fellow JET alums and members of the Japanese community for this fun event, tentatively scheduled for Sunday, April 27th or May 4th – sakura pending. This is a free picnic in support of friendship, cultural exchange, nature and beauty.
Brought to you by:
JETAA Toronto & JCSA @ the University of Toronto
With support from: CJS, Japanada, JAVA, and the Toronto Kimono Club
Last year we had over 200 people attend the event, and we're hoping for an even better turn out this year!
Keep your eye out for details here and our Facebook page, at www.facebook.com/groups/jetaaatoronto.
Bring your friends, a blanket, and some picnic treats to share.  We will provide some seating, drinks, and frisbees, but please Bring Your Own Food, BYOGames, BYOSportsEquipment, etc.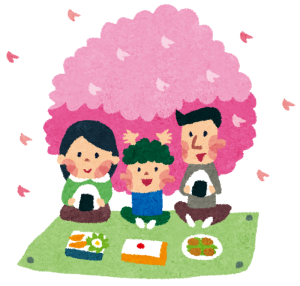 We're all looking forward to seeing you there!
Undergraduate and Research Studies (April or October 2015 start)
If you are a teacher/instructor at a high school or university and know of any students (or yourself) who might be interested, please pass this information along to them. The 2015 documents will soon be uploaded, in the meantime interested candidates can check the current links for information and eligibility criteria.
Interested students can contact Marcia Iwasaki at the JET/MEXT desk directly (marcia.iwasaki@to.mofa.go.jp).
Types of scholarships: Japanese diplomatic missions in Canada only handle the Japanese Studies (application window now closed), Undergraduate and Research Studies Scholarship (application window will soon open).
http://www.studyjapan.go.jp/en/toj/toj0307e.html#1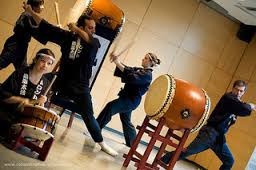 Arashido Taiko is a Toronto based taiko group that has played at small and large events across the GTA. We are currently looking for new members to join our group. You don't have to have previous taiko experience although that would help–what we really need are people with enthusiasm and energy. If you have experience (even if it was a while back) playing the flute or Japanese Fue we are very interested in hearing from you (our Fue player is moving to Japan on JET!).
For more information please contact Erez, the founder, at: evanham@arashido-taiko.com
And check out our website: www.arashido-taiko.com
Article by Patricia Nip
When I first met Mike Connolly in November of 2011, we were in the living room of a reclaimed house in Ishinomaki.  I had just arrived for a week of volunteering in the tsunami ravaged coastal region just north of Sendai.  During the grand tour, I was told that I was in good company because there were two other Canadians in the house that was serving as the headquarters for the volunteer group It's Not Just Mud.  The first one that I met had been my ride from the train station, and now I was meeting the mysterious Mike.  As we were introduced, I couldn't shake a strange sense of déjà vu.
A few days later, Mike and I were sent off together on a tsunami clean up request.  We made our way to what used to be the Kikuchi family's small family business.  Their simple wish was to regain access to the second floor of the building, where their family had lived before the tsunami debris filled the first floor and made it impossible to access the stairwell.  It was during the course of our path clearing, potentially tetanus causing endeavours that the mysterious source of my déjà vu became clear to me.  Mike Connolly, was Mike-sensei… Continue reading →