Here's What's Happening at JETAA Toronto:
JOB POSTING: THE JAPAN FOUNDATION, TORONTO
Program Officer, Japanese Studies & Intellectual Exchange (Pregnancy & Parental Leave
Contract)
Application Deadline: Sunday, May 31st, 2015
Start Date: July 2015
The Japan Foundation is an organization promoting cultural exchange between Japan and other countries in order to advance international mutual understanding. The Japan Foundation, Toronto (JFT)is one of 22 overseas offices, offering programs grouped under three main areas: Japanese Language Education, Japanese Studies and Intellectual Exchange, and Arts and Cultural Exchange.
This job posting is for a full-time Program Officer position for pregnancy & parental leave coverage. This position is responsible for the administration of Japanese Studies & Intellectual Exchange programs including researching, planning, execution and reporting in grants and other activities. It also has designated responsibilities in the areas of general office administration, human resources, communications and other programmatic and administrative needs. Continue reading →
The long Toronto winter is finally coming to a close, which means it's about time we celebrate the onset of spring and the return of SAKURA!
Every year JETAA teams up with other Japanese cultural organizations in Toronto (such as JAVA, The Toronto Kimono Club, JCSA, CJS, and Japanada, etc.) to throw a massive Hanami picnic under the cherry blossoms in High Park. JETAA brings tarps, drinks, and food, and all you need to bring is your lovely selves. The party is always a lot of fun, and past years' events have even been featured in Toronto newspapers!
No RSVP required, just look for the Sakoolah signs near the Cherry Blossom Trees
We'll see you there!
JETAA Toronto members are known for many things, far and wide. We put together amazing conferences, we train departing JETs in the ways of ALT life, we karaoke like nobody's business. But another one of our perhaps most dazzling skills is that we defy gravity. Continue reading →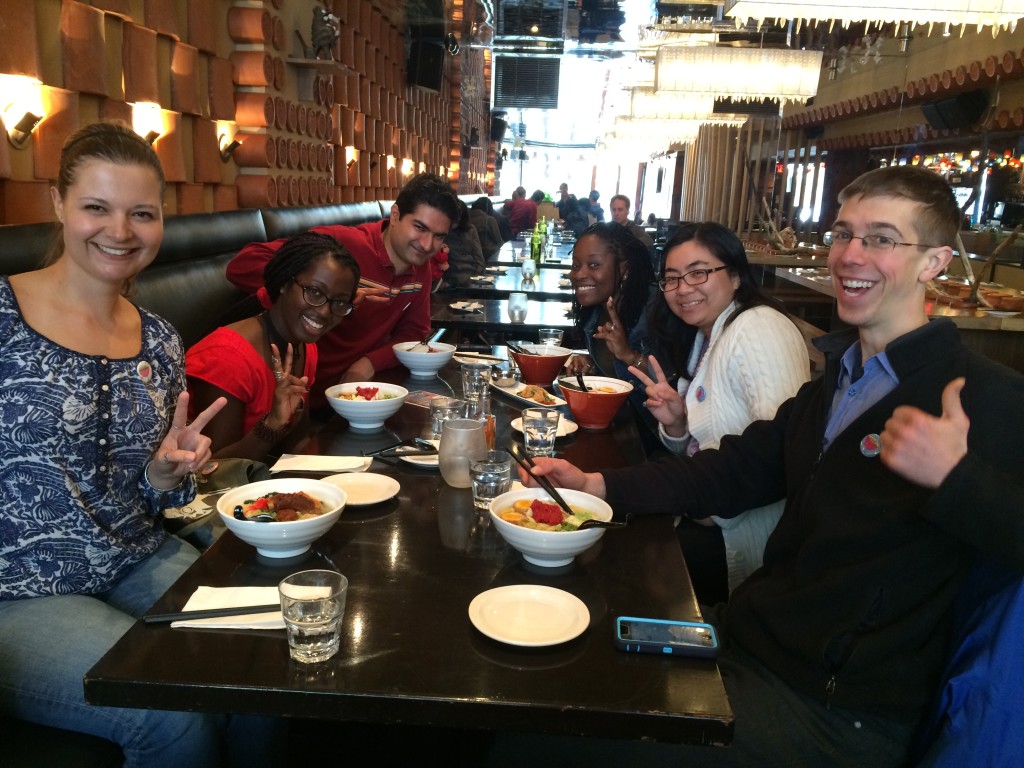 On a 
Sunday
 afternoon in late April, six dedicated Ramen Rompers made it out to 
Ryoji Ramen & Izakaya
 in Little Italy for yet another delicious adventure! Ryoji is one of Toronto's few – if only – Okinawan-style izakaya.
This is Fukushima is a community collaboration that demonstrates the spirit of hope of the people who live in the beautiful prefecture through selected photographs that are presented in a yearly calendar. For more information on the project check out the Facebook page.
May – Children's Day kites. Taken during Golden Week in early May, at a rural school in Koriyama. Children still play happily outdoors.
Photo by Benjamin Griffiths