Career Roundtable Keynote Speaker: Jeff Minthorn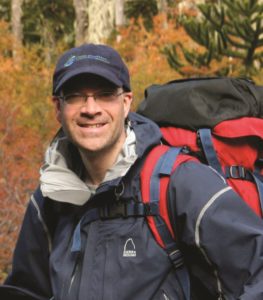 The 2017 Career Roundtable is coming up this Friday, November 10. Find out more here. Register to attend here.
Presentation Topic: Following Your Passion and Finding Your Path: How Unconventional Choices Can Shape Your Career.
A non-linear approach to career building can be scary, uncertain, sometimes baffling—and can lead you to the most satisfying and engaging work you could hope for.
Bio: A co-founder of Verge Magazine and the Go Global Expo, Jeff is a well-known voice in the area of international working, studying and volunteering and was writing about gap years before the term even appeared the Canadian Oxford Dictionary. Having worked, studied and travelled on six continents, Jeff is passionate about the important role international experience plays in developing responsible, caring global citizens. He has spoken to audiences across Canada and the United States on subjects ranging from how to plan an international volunteer experience, to developing effective media skills and literacy.