Career Roundtable Speaker: Andrew Massey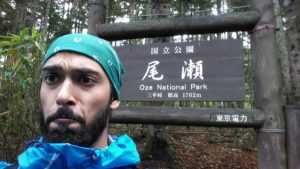 The 2017 Career Roundtable is coming up this Friday, November 10. Find out more here. It's not too late to register to attend here.
(Industry: Travel/Tourism/Hospitality & Leisure)
Presentation Topic:
The Good Spin: Using your JET-experience to get hired.
JET is a great way to gain transferable skills and widely applicable experience.
With a little creativity, you can turn that experience into a job that you actually enjoy!
JET Placement: Nagasaki-ken (2013-2015)
JETAA Exec Position: Website Coordinator
Bio: Andrew is currently employed at the Japan National Tourism Organization (JNTO), an Independent Administrative Institution of the government of Japan which primarily promotes Japanese inbound tourism. In Canada, the JNTO's office is located in downtown Toronto and promotes Japan in the Canadian market through promotional campaigns, hosting special events, working with travel agencies, and by providing information directly to individual travelers. During his time at the JNTO, Andrew has worked in major cities across the country at various trade shows and travel-related events. He has also had the opportunity to travel back to Japan on business. Andrew is a strong proponent of the JET programme and his present employment is a direct result of his experiences as an ALT.