Career Roundtable Speaker: Glen Morales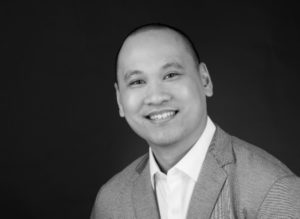 The 2017 Career Roundtable is coming up this Friday, November 10. Find out more here. Register to attend here.
(Industry: Business/Finance/Accounting/Management)
Presentation Topic: From ALT Life to a Career in Business Management: Stepping Stones, Inspiration and Insider Tips.
JET Placement: Kumamoto-Ken/Kumamoto-shi & Yatsushiro-shi (2001-2006)
JETAA Exec Position: Glen previously served on JETAA Toronto in various roles as Treasurer Support, Treasurer, and as a 2009-11 Co-Chair and credits much of his development to his experiences on the JET Programme.
Bio: Glen is the Business Manager for the University of Toronto Libraries central system. As a member of the Chief Administrative Officer (CAO) leadership team, he performs across various library business and accounting functions including: high-value enterprise level procurement; capital/IT/operational projects; accounting/financial reviews and analysis; process improvements; business analysis; and internal auditing. He is a Chartered Professional Accountant (CPA, CGA), Master of Education (MEd), and recently attained his Project Management Professional (PMP) credentials.