About JETAA Toronto
By Tricia Hamilton
Remember how it felt when you went to your pre-departure orientation? How nervous you were? The questions you had? "What will Japan be like? What about the people I'll miss at home? Teaching CHILDREN?"
In past years, as part of P-DOT, JETAA has asked departing JETs to write letters to their future selves, asking them to imagine their lives in Japan, what they're excited about, and their goals for their time on JET.
JETAA then collects the letters in sealed envelopes and keeps them safe. About six months later, we then contact the genki JETs and send them the letters that they wrote to themselves. Our JETs are generally delighted to receive these letters and see how much they've changed over that short time!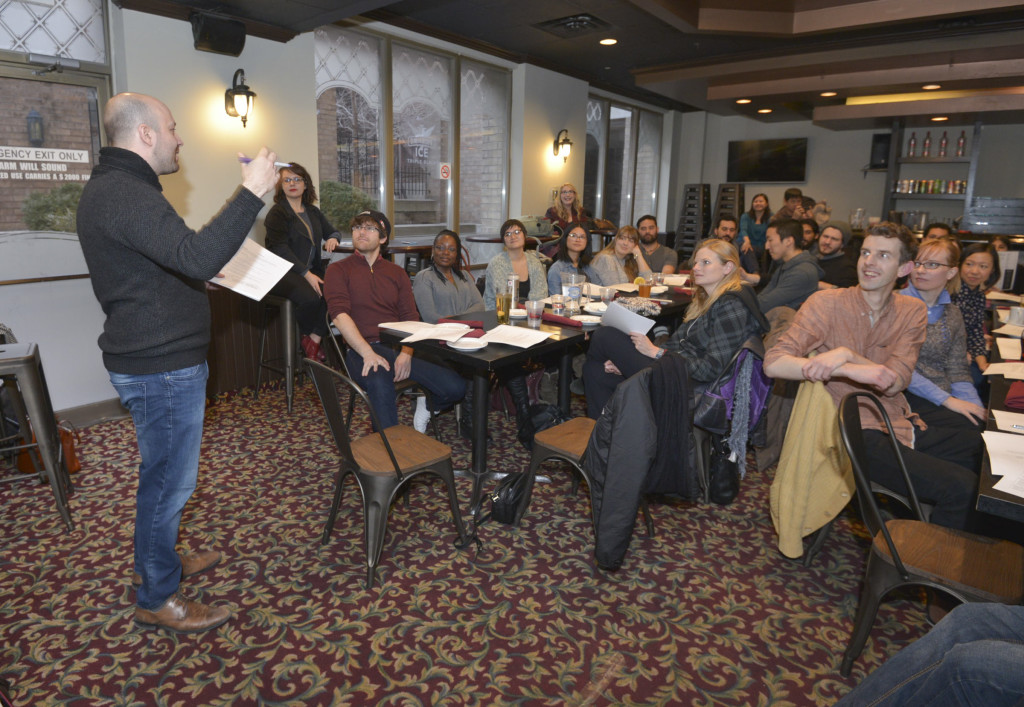 JETAA Toronto will be hosting our Annual General Meeting (AGM) on 
Saturday, January 28, 2017
. This meeting is the perfect opportunity to catch up on recent JETAA events, as well as to learn about events planned for 2017. This is also your opportunity to join the JETAA Executive Committee.  If you're a former JET who is living in the Toronto area, you're officially a member of JETAA, so we'd love it if you joined us for the AGM.
The AGM is also the time when we elect JETAA Executive members for the next year. These executive members help assure the smooth running of JET alumni events by taking on roles such as events coordinators, community liaisons, or communications support.
Date: 

Saturday, January 28, 2017
Time: 4:30pm
Location: The Fox & Fiddle (280 Bloor St W, Toronto, ON) near St. George Station
Interested in a position? Email chair@jetaatoronto.ca
Check out the Facebook Event Page
Ready to meet this year's Exec? To introduce this year's team, we asked each member to answer three questions from the two lists below.
CHOOSE and answer ONE question.
• Which konbini reigns supreme: Lawson, 7-Eleven, or Family Mart?
• If you could eat only one kind of Japanese food every day for the rest of your life, what would it be?
• What's your go-to karaoke song?
CHOOSE and answer TWO questions.
• If you had only one day in Japan, how would you spend it?
• What is the one piece of advice you would give to your pre-JET self?
• If Toronto had an official mascot, what would it be? / If JETAA Toronto had an official mascot, what would it be?
• Write a haiku that says something about who you are.
Here's what they had to say:
The 2015-2016 JETAA Toronto Executive


Committee Members
| | |
| --- | --- |
| Advisors to the Board | Natalie Bay, Nadine Bukhman |
| Treasurer Support | Sonomi Tanaka |
| Events Support | Eunice Leung, Sabrina Josette Silk |
| Communications Support | Anielyn Benasa |
| Conference Support | Greoffrey Greig, Sifton Anipare |
| Membership Support | Natalie Chan |
To learn more about the 2015-2016 Executive Committee, click here.
The objectives of the association are as follows:
To promote and foster mutual understanding, friendship, co-operation and continued bilateral exchanges between Canada and Japan through JETAA activities;
To aid JET alumni in re-adjusting to Toronto while maintaining and expanding Japanese cultural and community ties developed during their time in Japan; and
To promote and foster the continued growth and success of the JET Programme by assisting the Consulate General of Japan in Toronto in their recruitment, interview process, orientation and reorientation of JET participants.