Around the Town
Join JETAA Toronto at our first family-friendly event of 2017. We'll be attending the Japanese Canadian Cultural Centre's annual New Year's celebration, the Oshogatsu Kai. There'll be vendors, New Year's food, and performances, including a mochi-making exhibition. Details can be found at: http://jccc.on.ca/event/oshogatsu-kai-3/
JET alumni and their family have been given the "JCCC Member" rate of $5 per person, so make sure you tell the entrance staff that you're with JETAA. Once you're in, call 647-991-4686 to meet up with the rest of the JETAA people and get reimbursed an additional $3. There's plenty for both kids and adults to do, so come on out whether you've got little ones or not. Akemashite Omedetou Gozaimasu!
The Japanese Visitors Association, also known as JAVA, is looking for new volunteer staff to join their organization. JAVA is a non-profit organization that exists to support Japanese speakers visiting the Toronto area. They have been collaborating with JETAA, JCSA, the Consulate General of Japan, and many other organizations to provide informational and social support to help make the stay of Japanese visitors in Toronto more enriching and enjoyable.
JAVA is now recruiting leadership positions for the March-August period. They are looking for those who are interested in the positions of Communication Coordinator, Event and Seminar Coordinator, Financial Coordinator, and Volunteer Coordinator. Detailed descriptions are available on the JAVA website: http://javatoronto.com/staff/
JAVA will be hosting their Semi Annual General Meeting from
5pm-6pm
on
February 20
at 40 St. George St. (Bahen Centre of Technology at UofT). The room number will be posted on their website (linked above).
If you are interested or have any questions, please send an email to letsjavatoronto@gmail.com.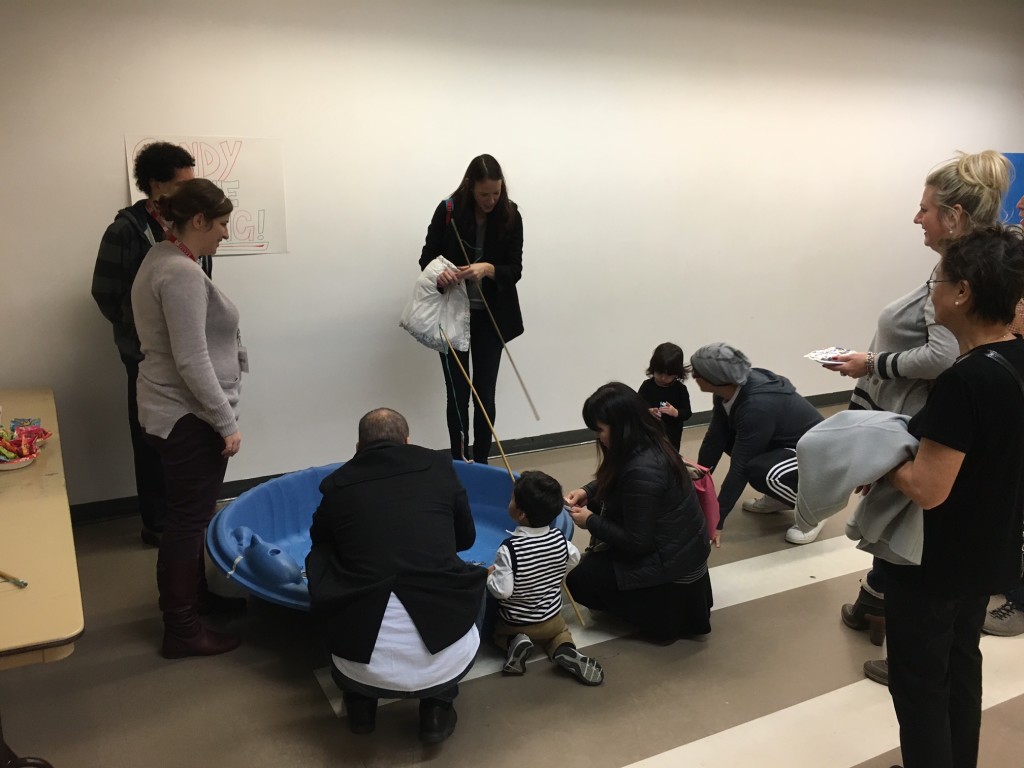 On Sunday, December 13th the annual Fuyu Matsuri (Winter Festival) was held at the JCCC, and it was a fantastic day of food, games, prizes, and festive cheer!  This was the most successful year ever for the Matsuri, with over 800 people attending the event.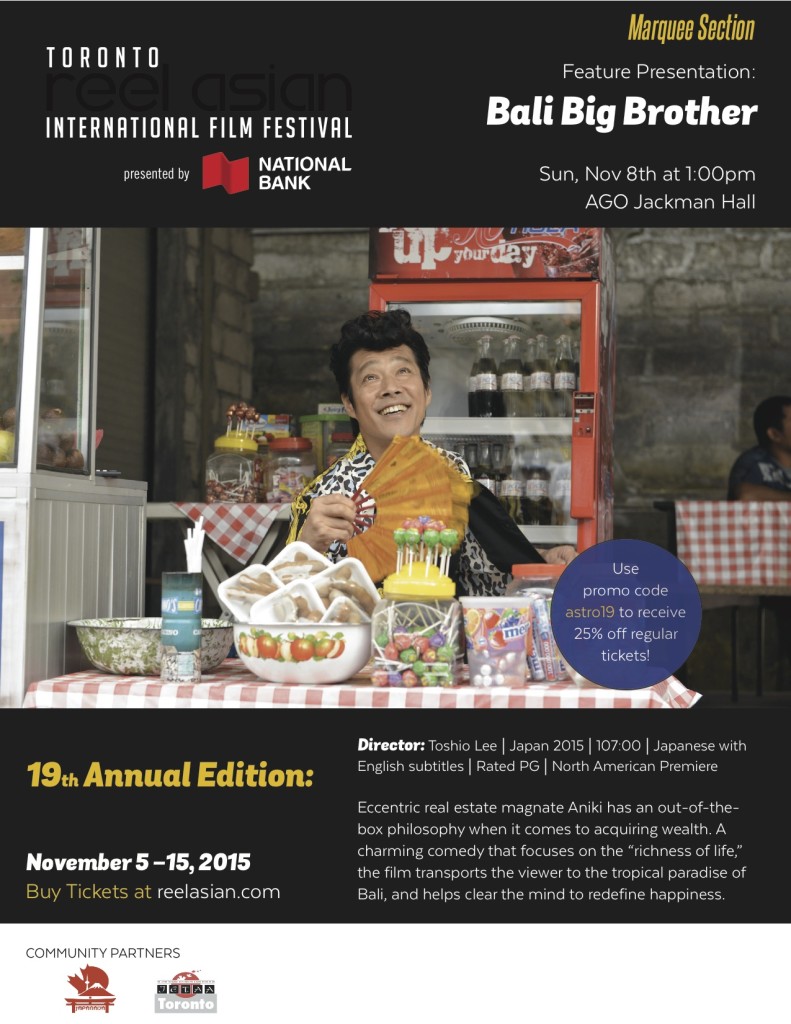 Want to get rich? Well JETAA Toronto may not have the best advice on that subject. However you can watch our sponsored film "Bali Big Brother" in the Reel Asian Film Festival for a comedic take on acquiring wealth. 
JETAA Toronto is co-presenting with #ReelAsian. Let us transport you to the tropical paradise of Bali to help you find happiness as the temperature here starts to fall! And all for 25% off regular ticket prices! Continue reading →
This year's JCCC Winter Festival will be held on Sunday, December 13th and JETAA Toronto is looking for some genki volunteers to assist us with the games room!  This year we'll be bringing back the Wasabi Pea/Chopstick Challenge, Candy Cane Fishing, Holiday Ring Toss, and adding in a festive mini bowling activity as well – should be tons of fun! Continue reading →