Around the Town
September is upon us which means it is time for TIFF – The Toronto International Film Festival. As TIFF turns 40 this year, its ramping up for one of its strongest years ever. And of course seven Japanese film makers join the line up in some of this year's highly anticipated films. The festival runs this year from Sept 10th-20th, so be sure to check out some of the following Japanese films.  Continue reading →
Help support the abolishment of nuclear weapons and promote harmony and peace throughout the world by attending the Hiroshima Nagasaki 70th Commemoration on August 6th. This event is presented on behalf of the Hiroshima Nagasaki Day Coalition to remind us of the 200,000 lives 70 years on that day by the nuclear weapons detonated over Hiroshima and Nagasaki.
Location: Holy Trinity Church
West side of the Eaton Centre
With respect and appreciation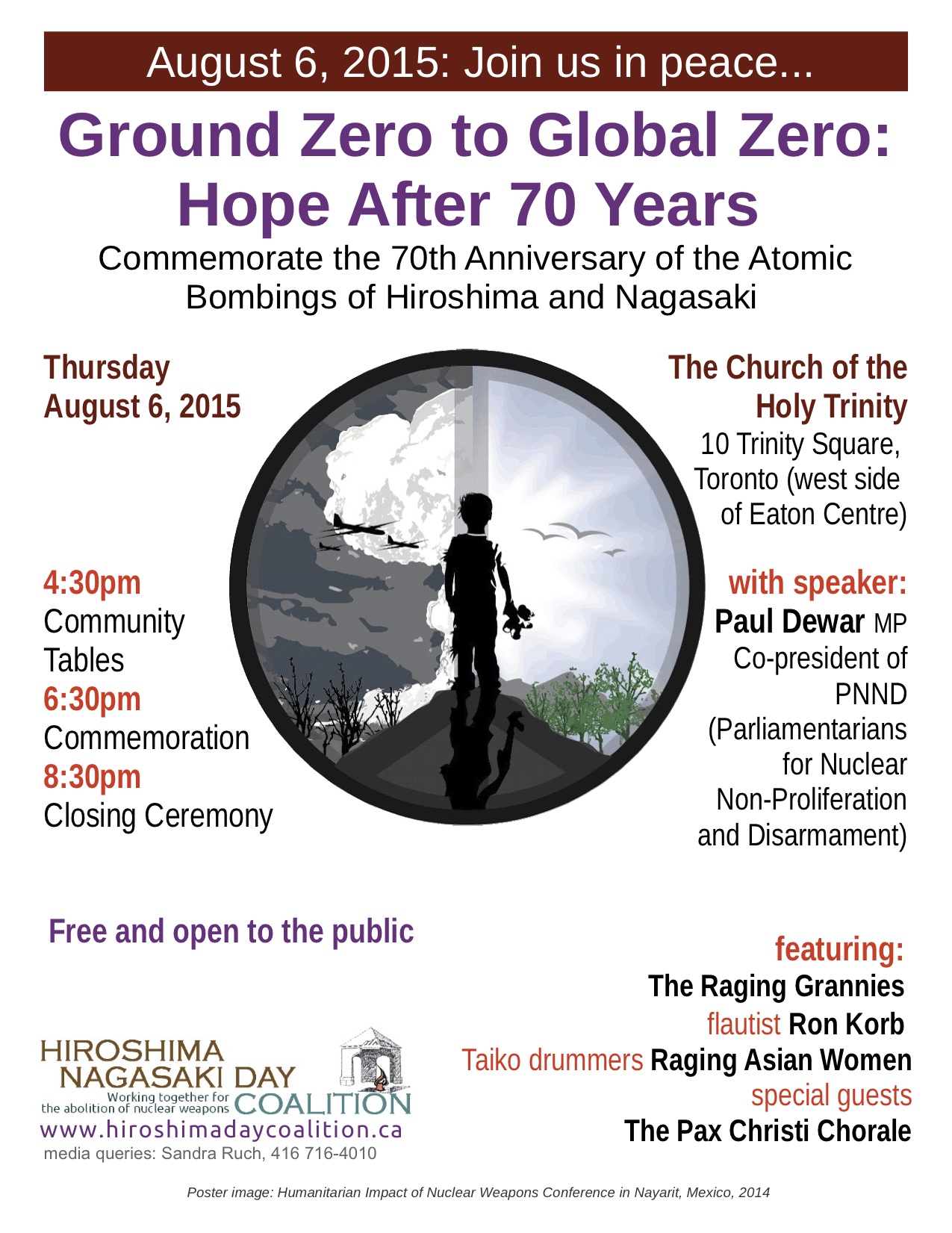 Have you ever wanted to try Japanese drumming? Arashido Taiko is currently recruiting new members! Previous experience is preferred, but not necessary. We're looking for people with enthusiasm and energy!
We are also looking for people with experience playing the fue (Japanese flute) or have access to a car.
One of our JETAA Toronto members will be performing at the Arabesque Academy Spring Gala, this Saturday, May 30th at the Estonian House, 958 Broadview and Danforth at 8:00 pm. There will be a lot of fantastic performances and live music! Tickets are $15 in advance and $20 at the door. Arabesque is extending a special group rate for JETAA members: $9 each for a group of 10 or $7 each for a group of 20 people. Here is a link to the FB event page. Come out and enjoy the music and performances!

Info & Group Tickets: 416-920-5593  https://www.facebook.com/events/630275450407878/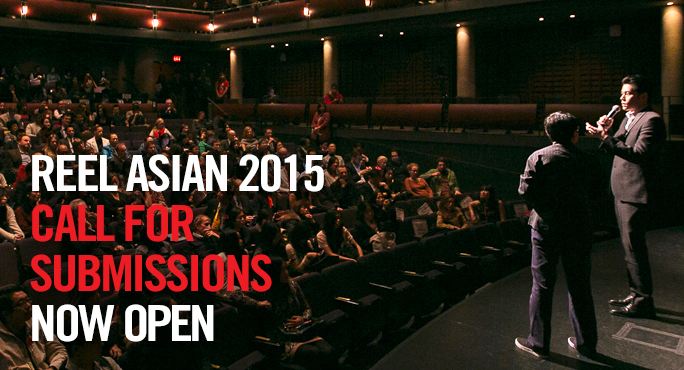 Reel Asian has opened our Call for Submissions!
Be part of the 19th edition of the festival in November 2015. We are hoping you can help promote this to your members using the attached image and text samples below:
The Toronto Reel Asian International Film Festival is a unique showcase of contemporary Asian cinema and new independent work from the Asian diaspora. We are seeking films and videos of all genres by or about East, South and Southeast Asians.
Early deadline: April 24 (no fee)
Final deadline: July 3 (CAD $30 submission fee)
Guidelines here: https://filmfreeway.com/festival/reelasian
Please help promote Reel Asian's 2015 Call For Submissions by sharing the following:
Twitter: [LINK: https://twitter.com/reelasian/status/586563592016764930]
Facebook: [LINK: https://www.facebook.com/reelasian/photos/a.147471558596671.30647.134209933256167/1014676141876204/?type=1&theater]