Featured Articles
Greetings to all members of JET Alumni Association from the staff of the Prime Minister's Office of Japan.
We are pleased to announce that we have published on the JapanGov official government website (http://www.japan.go.jp/tomodachi/) "We are Tomodachi," Summer 2017, a digital publication that introduces initiatives by the Japanese Government and attractions of Japan.
The featured topic in the Summer 2017 issue is "Raising the Banner of Free Trade." We focus on Japan's international trade, with articles that highlight Toray Industries' investments in the U.S. for its carbon fiber business, the market for foreign automobiles in Japan, and Japan's efforts to boost exports of agricultural, forestry and fishery products and foods.
Other articles in this latest issue cover such topics as Rugby World Cup 2019 taking place in Japan, and the opening of "Japan House" as an overseas point for communicating Japanese culture.
We hope you will find the contents interesting and enjoyable to read.
Free Trade and Global Investments Create Win-Win Relationships Across Borders http://www.japan.go.jp/tomodachi/2017/summer2017/free_trade_and_global_Investments_create.html
Foreign Auto Manufacturers Making Rapid Advances in Japan http://www.japan.go.jp/tomodachi/2017/summer2017/foreign_auto_manufacturers_making.html
Japan Boosts Exports with "Aggressive Agriculture" Strategy http://www.japan.go.jp/tomodachi/2017/summer2017/japan_boosts_exports.html
Hosting the First Rugby World Cup in Asia http://www.japan.go.jp/tomodachi/2017/summer2017/hosting_the_first_rugby_world_cup.html
Japanese Culture Comes Alive at Japan House in Sao Paulo http://www.japan.go.jp/tomodachi/2017/summer2017/japanese_culture_comes.html
We strongly hope that as many people as possible find the time to read the newsletter and deepen their understanding of Japan. These materials are also being introduced digitally through the Government's official Facebook page and Twitter account. We hope that you will share the content widely with your friends and acquaintances.
Facebook www.facebook.com/JapanGov
Twitter @JapanGov
We welcome opinions from readers. Please feel free to send us any comments at the following address: public.relations@cas.go.jp
*You can visit the URL below to terminate your subscription to this newsletter or change the email address at which you receive it: https://www.mmz.kantei.go.jp/tomodachi/unsubscribe.php
By Geoffrey Greig
Director Yuki Tanada's film, My Dad and Mr. Ito (お父さんと伊藤さん) had its North American premiere on November 10th, and JETAA Toronto was proud to be one of the community co-presenters for the film. The film was well-attended at the Japanese Canadian Cultural Centre, and seemed to very much engage the audience.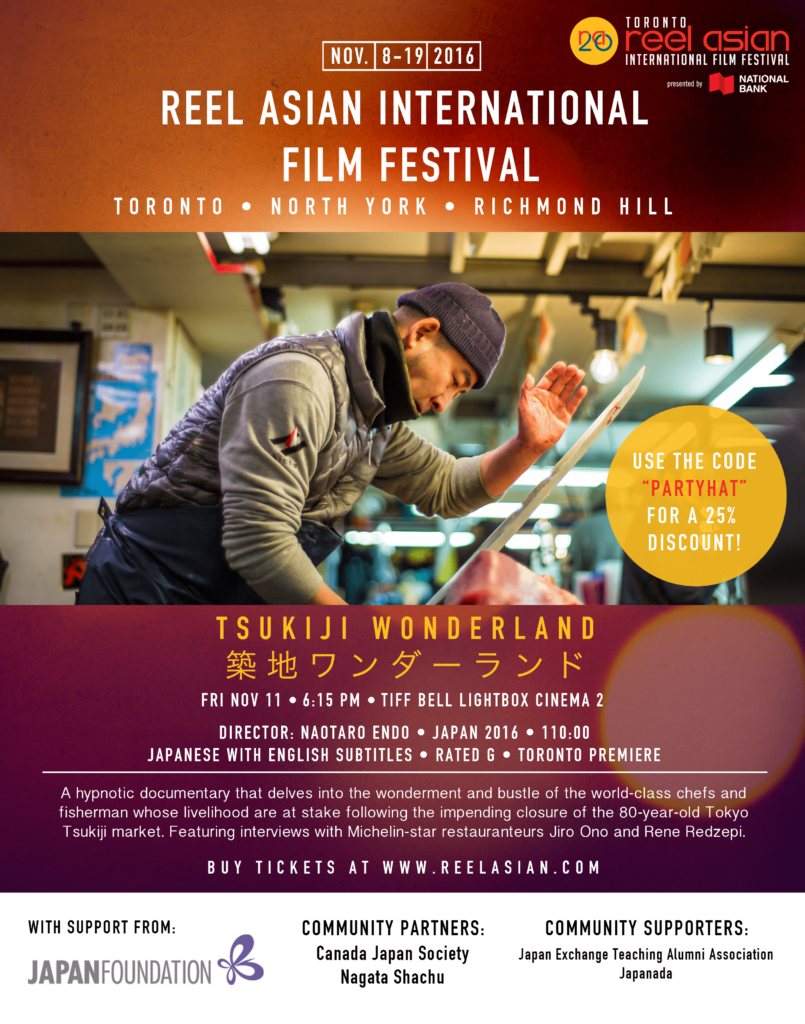 By Amy Uyeda
JETAA Toronto was proud to be one of the co-presenters of Tsukiji Wonderland, which was screened as part of the Reel Asian Film Festival. Now celebrating its 20th anniversary year, Reel Asian continues to bring Asian cinema to Toronto. This screening was the Canadian premiere of Tsukiji Wonderland and the first Reel Asian film to be shown in the TIFF Bell Lightbox theatre.
By Maurice Kumalo (Kumamoto ALT 1999-2002).
According to Hollywood, robots will change the world into a machine-centric dystopia. In the real world you may have heard that robots will change the workplace. The truth is they already have and not just on the manufacturing floor. The Atlantic, Foreign Affairs, The New York Times and others media outlets have covered how machines will change the workplace. If you are a job seeker of any sort – that includes JETs of all stripes – you need to know how they are changing it now. Continue reading →
This is a new column for the new year, a chance to hear or tell about about pop cultural things of interest that others may not know about Japan. You know the kind of thing… Indie bands. Must-have foods. Must-avoid foods. Kigurumi onesies. The sort of thing where you turn to someone over a bowl of ramen (which is how this column was created) and say "Do you know…?" and it leads into a wild explanation and everyone saying "え〜〜〜〜〜???"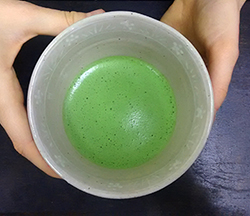 I'm a tea junkie and I'm starting things off, so I'll begin with the following:
Do you know Hōnsai, the retired iemoto of the Urasenke school of tea, used to be a kamikaze pilot? With the guy who later became the retired daimyo in the Mito Komon TV series? Hōnsai's bitter wartime experiences led him to seek a gentler way, exporting chanoyu to the world as a global peace initiative: "peace through a bowl of tea". The Asahi Shimbun just did a multi-part profile of him last summer and it makes you wish he was your grandad. He's just that kinda guy.
Bonus tea thing from Helen Kong: Do you know the Ocha Morishiki giant tea bowl ceremony in Nara? At Saidaiji on the 15th of January every year, they whisk up giant communal bowls (30 – 40 cm in diameter) of matcha to share. The whisk they use is the size of a housecat. People who drink the tea sometimes need help to support the bowl because it's anime-big. I desperately want to try this!
Now it's your turn. Tell us what you know that we totally SHOULD know. Write me at sorliemadox@gmail.com, and we'll dazzle the JETAA world with your knowledge!