JETAA Events
Free to attend! RSVP here: https://goo.gl/forms/A3PCE5k10YGMS2jw2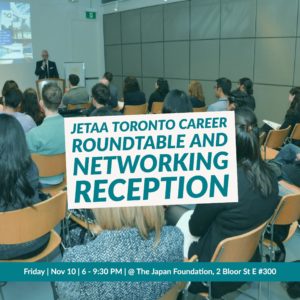 Recently returned and wondering about your next step? Been back for a while but looking to start a new career? We're here to help.
The 5th annual JETAA Career Roundtable is coming up this November. With support from the Consul-General of Japan in Toronto, the event is designed in two parts. In the beginning of the evening, professionals from various sectors will speak to their respective fields. This will be followed by a networking reception to further engage with industry representatives.
In the past, we've had professionals speaking about education, tourism, finance, healthcare, sales and marketing, entrepreneurial, communications, and the non-for-profit industries.
2017 JETAA Toronto Career Roundtable and Networking Reception on Friday November 10 (Kindly Respond by Friday November 3):
https://goo.gl/forms/JLIvLZquMSeEUIRt2
Event Date: Friday November 10, 2017
Event Time: (exact timing subject to change)
JETAA Toronto Career Round Table 6 – 8:30 pm
JETAA Networking Reception 8:30-9:30 pm
Event Address:
The Japan Foundation, Toronto
2 Bloor Street East, Suite 300
P.O. Box 130
Toronto, Ontario, Canada M4W 1A8
http://jftor.org/
By: Geoffrey Greig
Will Teiichi's dreams come true? Find out on November 15th!
We're excited to be co-presenting 永井聡 Akira Nagai's adaptation of 古屋兎丸 Usamaru Furuya's manga 帝一の國 Teiichi: Battle of Supreme High at Reel Asian's 21st festival!
The story is an absurdist satire of Japan's elitist pathways to the seats of power. Sabotage, bribery, and everything else you can imagine charge the boys' all out warfare. This hilarious and achingly relevant tale comes to a head when a system-disrupting challenger forces Teiichi to question the pure passion that drove him to his totalitarian bloodthirst.
Don't take my or the press package's word for it, come on out to the JCCC on November 15th! Not only that, but I've traveled far and long to obtain a secret code, the fabled DISCOUNT. That's right, by entering the promo code: KAEDE you can get 20% off the screening of Teiichi: Battle of Supreme High! (and Blade of the Immortal as well)
That's right, not 5, not 10, but 15 percent off, all with a simple promo code.
Still not enough? Stay tuned for a special that will run through the weekend and into early next week for your chance to obtain a boon that will make 20% seem like 20% plus 80%.
Tickets…. you can win tickets.
Teaser 2!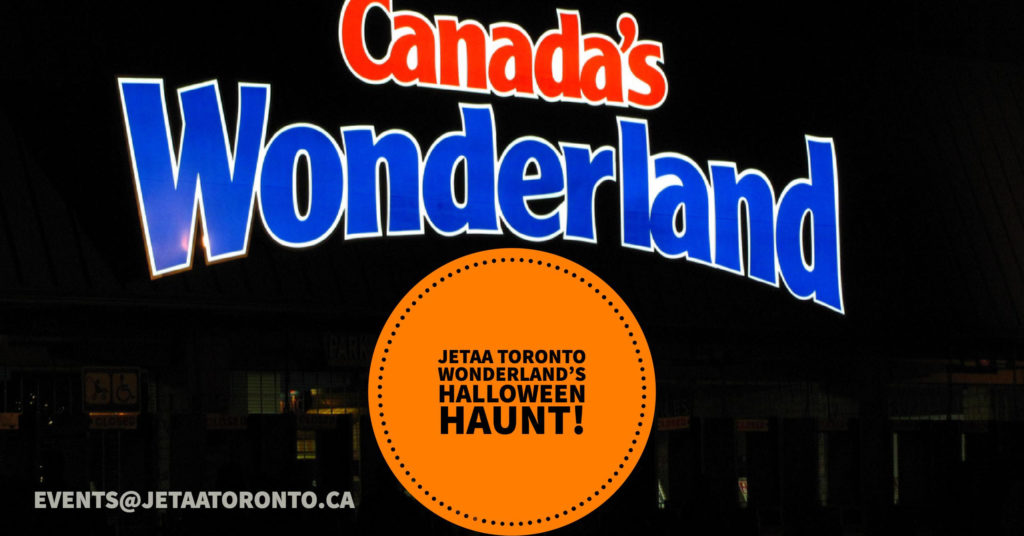 JETAA Toronto invites you to join us for a spooky evening of thrills at Canada Wonderland's Halloween Haunt!
Relive the theme park joy of Fuji Q, Tokyo Disneyland and Sea, and USJ without leaving the country. Relive your childhood. Feel the chill of…its not age, it's just the Fall weather!
Feel free to dress up but beware clothing that might prevent enjoyment of rides and the outrunning of zombies.
Ticket info: We've got a treat of a deal! We're covering the taxes and some of the ticket cost because you're awesome! Join us for $30! (http://jetaahaunt.brownpapertickets.com/)
Sunday, October 22nd from 3pm
Check our event out on facebook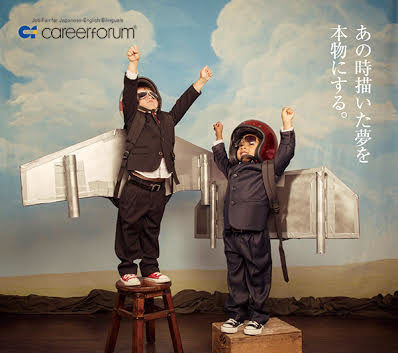 Join JETAA Toronto as we descend on Boston for the world's largest English-Japanese bilingual career fair: the Boston Career Forum!
Over 200 multinationals will be looking for candidates with a wide variety of career and language skills, often with a quota to fill. For more details on the main event, check out
careerforum.net/en/event/bos/
A Roadtrip for Everyone!
Whether you're an N1 ninja, someone looking for a new career path, or are just interested in enjoying this lively weekend (11/17-19) in Boston in November, join us for our 2nd annual road trip.
We'll be meeting up with our friends from JETAA New England for the social events they build around this Japanesey weekend, including a pub night and a nihongo dake dinner.
Thrifty Travellers Welcome!
We car pool to keep travel expenses low, so let us know you're interested and we'll help find you a ride that works for you.
A JETAA New England member who works at a local university has secured us dorm accommodations at a great rate!
Preparatory Help Available!
Take advantage of JETAA Toronto's connections with Toronto-based Japanese career support professionals to polish your Japanese resume or rehearse potential interview scenarios.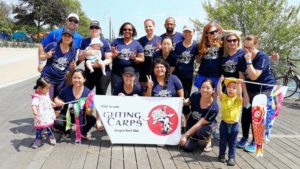 Are you interested in paddling in a group of 20, getting fit, having fun, and raising JETAA Toronto spirit? Our dragon boat team, the Fighting Carps, is looking for more paddlers for its 2017 season.
Join the team for six practices on Tuesday evenings from approx. 
6-9 pm
 at 1 Humber Bay Rd. in Toronto and participate in the GWN Dragon Boat Challenge on 
Saturday September 9 and Sunday September 10th
 at Marilyn Bell Park. Email 
carps@jetaatoronto.ca
 if interested.