JETAA News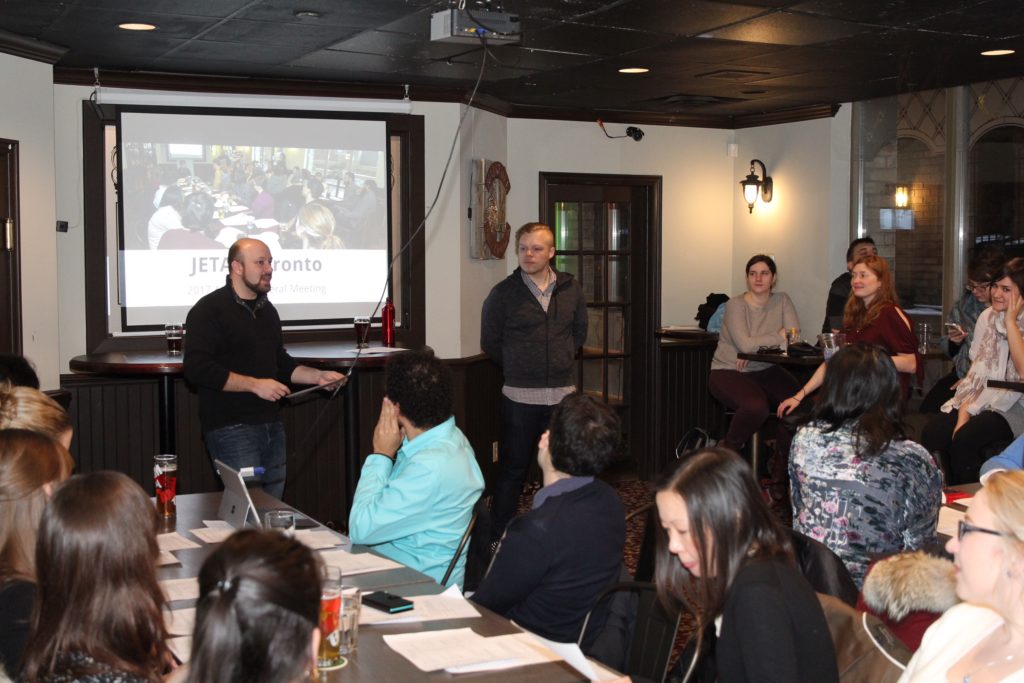 By Nicholas Jones
On the evening of Saturday, January 28th, some 30 JETAA members piled into the party room at the Bloor Street Fox and the Fiddle for our 2017 Annual General Meeting (AGM). To kick things off, Carl Sachs and I shared with the membership all of the activities JETAA had undertaken in 2016, updated them on the organization's finances, and then got down to the business of electing the new members of the executive for 2017.
Shokokai (Toronto Japanese Association of Commerce & Industry) Newsletter:
JET Programme Experience Essay Callout
Hello everyone, we have received a request for essays about your Japan Experience during your time on the JET Programme. The Japanese Chamber of Commerce produces a newsletter that is sent out to its representative Japanese companies in Ontario. They have asked our office to connect with recently returned JET's and former JET Participants to see if any of you may be interested in writing such an essay.
They are curious about your experiences living and working in Japan and they wanted to choose once person to share their Japan Experience. Unfortunately, there is no remuneration available for this essay submission, but it is a great chance to get your ideas and name out there and connect with the Toronto Japanese Association of Commerce & Industry.
 If you are interested in submitting an essay, please send your submission via e-mail to: marcia.iwasaki@to.mofa.go.jp
 Here are the essay submission details:
Topic: Your Japan Experience-something memorable or surprising about living in Japan
Pictures: Please Include 3-5 pictures related to the content of the essay
Language: can be in English or Japanese (English essays will be translated into Japanese)
Format: Word document, 1000 word~1500 word essay , Double-spaced, Font size 12
Deadline: December 9, 2016
Information about the Toronto Japanese Association of Commerce & Industry:
http://www.torontoshokokai.org/en.htm
OBJECTIVES       
Our goal is to promote friendly relations between Canada and Japan through economic, commercial and industrial activities of Shokokai's members, as well as to develop and maintain good relations with the community at large.
We provide information to the Japanese business community in Ontario and promote friendship along with the exchange of information among our members. We strive to provide strong support to the Japanese Saturday School (Japanese School of Toronto Shokokai Inc.), commonly referred to as the Hoshuko.
MEMBERSHIP
Approximately 120 Ontario companies comprise the membership. These include companies with direct Japanese investments as well as affiliate Japanese companies.
MANAGEMENT AND ORGANIZATION
The Association is managed by thirteen members of the Board of Directors. The Directors are the most senior executives of the member corporations and are elected annually at the Annual Meeting of Members.
The application period for the 2017 Japan Exchange and Teaching (JET) Programme is now open!
The deadline to submit applications for the 2017 JET Programme is November 18, 2016.
Visit the JET Programme Canada website for more information about the application process:
http://jetprogramme.ca/.
For more on upcoming JET Programme Recruiting events, check out the JET Programme Canada's website calendar: http://jetprogramme.ca/aspiring-jets/calendar/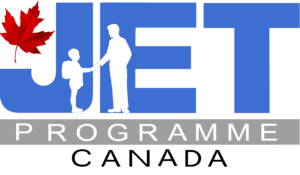 Momentum is building for JETAA Toronto's first ever mission to the Boston Career Forum! At our a first info session back in June, we talked about expectations, hatched plans for travel, accommodations, and funding subsidies, and listened to stories of those who had received their dream job offers at previous BCFs.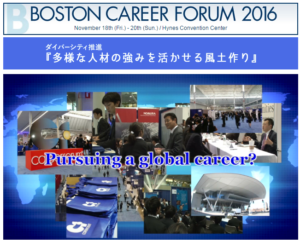 We're starting to solidify plans, so if you're interested in exploring a career in Japan, please let us know!
We'll be announcing a preparation event soon, so stay tuned!
The 2015-2016 JETs are well on their way to their new homes in Japan, and on the evening of Friday, July 31st, select members of the JET community gathered to send them off, toasting to their new adventures on the JET Programme. The event, which was hosted by the Consulate-General of Japan in Toronto, was set the night prior to their departure and served as both a congratulations and a farewell for the 48 JET participants.
JETAA Toronto wishes all JET participants the best of luck in their new Japanese endeavours. There will be good times, homesick times, amazing sushi times and strange times, but they will all be Japanese times and great memories are to come. And JETAA Toronto looks forward to hearing all your stories and keeping connected.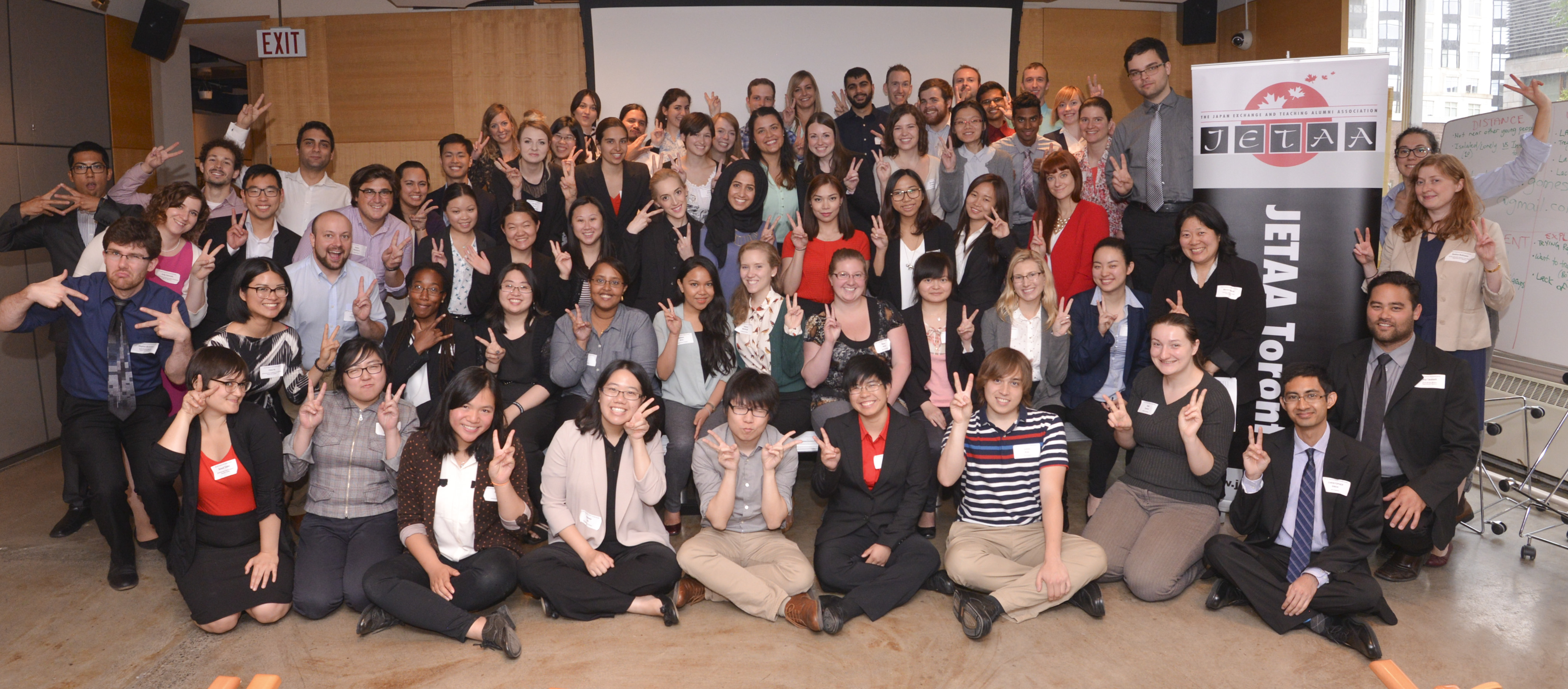 With that being said, to all the JET Alum returning to Toronto after the JET Programme, we welcome you home. You are more than invited to come out to any of our events or even shoot us an email if you have any questions in your re-entry. In the fall, there is more to look forward to in terms of events catered specifically to your re-integration, so keep posted for details.