JETAA Senpai
Let's enjoy the winter weather with Toronto's own Bloor-Yorkville Icefest! Sample some Maple Syrup Taffy or enjoy a hot drink while admiring the ice sculptures around Bloor-Yorkville. Come by yourself or bring your family for an fun-filled afternoon with JETAA Toronto.
Date: Sunday, February 25th
Time: 2:15 pm
Price: Free
Location: Meet outside Bay Subway Station on Cumberland St.
Please contact Alena at senpai@jetaatoronto.ca if you have any questions.
Hope to see you there!

Join JETAA Toronto this March as we escape the winter cold with a jaunt through North America's longest underwater viewing tunnel. Let's learn about our aquatic friends from all over the world together!
Date: Sunday, March 4th
Time: 1:30pm
Location: Ripley's Aquarium
Price: JETAA members $10; JETAA members' children (up to age 13): free; non-members: $33.
Please note, we have limited space; tickets are available on a first come first served basis at https://jetaaaquarium.bpt.me/
Please contact Alena at senpai@jetaatoronto.ca if you have any questions.
Check out our facebook event here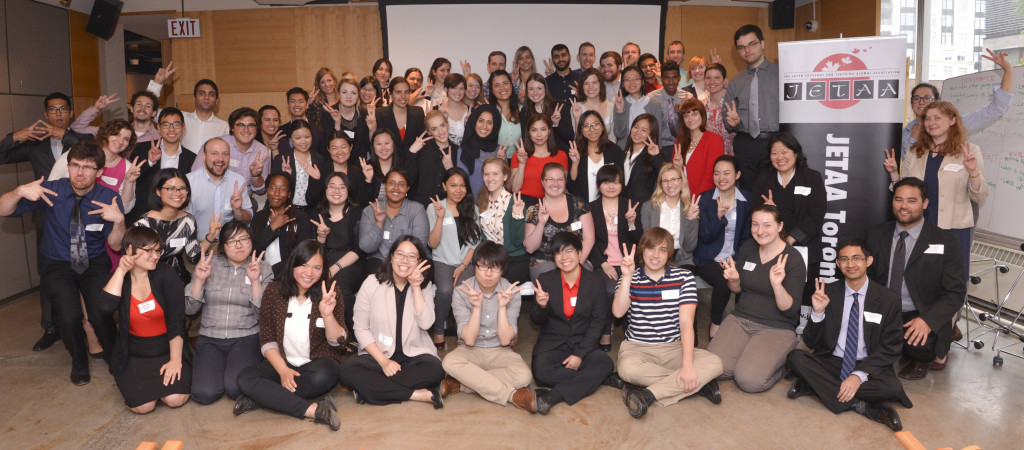 It's that time of year again… Our new batch of JET participants are preparing to embark on their adventure to Japan and the Pre-Departure Orientation is just around the corner! We are currently looking for genki and energetic JETAA senpai to help this year's departing JETs prepare for the experience of a lifetime. Date and location of this year's orientation is TBD.
We – a small group of JET alumni – are looking for others to join us in a life-changing project: sponsoring a Syrian refugee family.
Those of us in the JET community know what it's like to struggle in a foreign country, from figuring out groceries to navigating local transit. We want to tap into that wisdom and zest for adventure. Our group will sponsor a family through an organization dedicated to walking Canadians through the process of sponsoring Syrian refugees.
 We're looking for a few different types of committed individuals:
*Two or three people willing to be an official part of our sponsorship group. You are willing to work with us to help raise the $30,000 needed to financially support the family during their first year, plus spend time helping the family settle in. It's not a small commitment, but it will be a rewarding one!
*A number of people who serve as a broader support network we can call on for help, whether it's in our search for an apartment or helping transport furniture in a vehicle
*Anyone who will donate to help make this happen! We'll be putting a call out for donations once the group is organized. Keep us in mind.
Please contact Amber Hildebrandt, Natalie Bay and Stephanie De Young at Senpai@jetaatoronto.ca.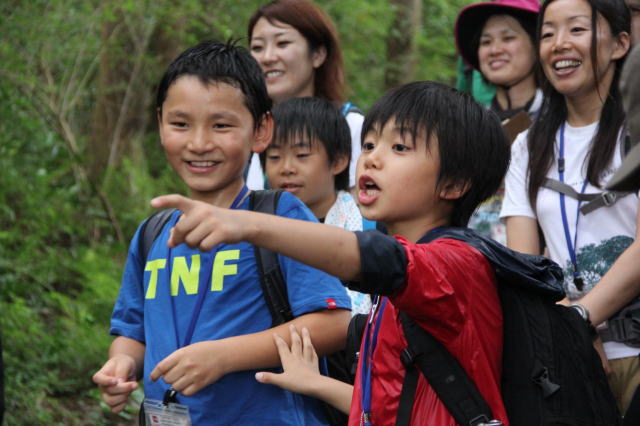 Join JETAA for a picnic and walk around Riverdale Farm, a long-standing family favorite in the downtown core on Sunday, August 30th!
JETAA is excited to further the JET Programme mandate and present our first family-focused event to cater to our increasingly diverse membership.  We are reaching out to all JET alumni, including those with kids and who want to stay involved with JETAA Toronto.  Of course, a day in the park is a great day for anyone, so we'd love to see all of our alumni members, with or without children, out for an afternoon of relaxed fun. Continue reading →