Natsukashii Corner
"Little Things I Miss About" Series
Remember after coming back to Canada and thinking, "Wow, our shopping carts are so huge!" Well you're not the only one.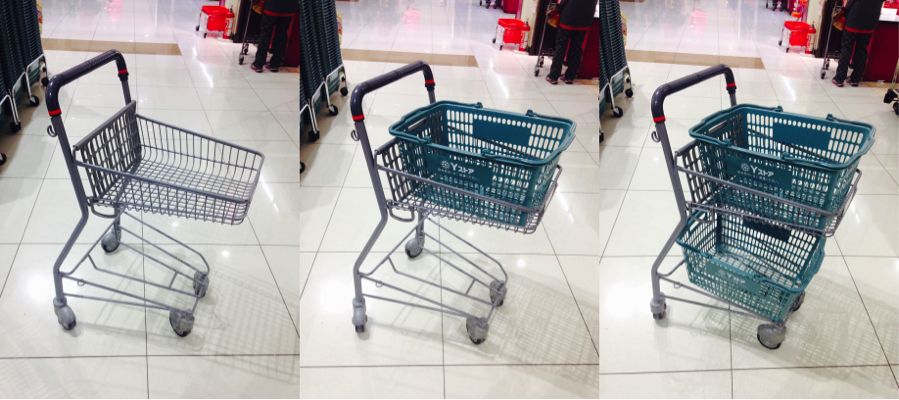 Train "Easy Transfer and Exit Guides"
This is one thing that I really miss about Japan (although I only remember seeing these in Tokyo). My job in Tokyo demanded that I go to different stations everyday for work. The train network alone is already a crazy nightmare to the inexperienced traveller (JR, Metro, and a hundred other private lines all weaved together), and nothing's worse than getting off the train and not knowing which direction to go next, especially when you're pressed for time. But once you get used to it, it's not so bad. Continue reading →
Hangaku Hunting = End of Day Grocery Store Discounts
During the four adventure-filled years I spent in Japan on the JET Programme, one of the seemingly mundane activities that I found unusually fulfilling was hunting for end of day deals at local grocery stores. The thrill of the chase, competing with like-minded salary men and obaachans, the reward of a tasty dinner, and the sense that I was doing something uniquely Japanese, made this one of the most unexpectedly satisfying cultural experiences I had.
If I had to look through the many memories I experienced in Japan, I would have to say that the most favourable of them were during the fall. Canada and Japan may share many similarities in experiencing seasonal variation, however there are a few things they do in Japan that really makes this season come alive.
Continue reading →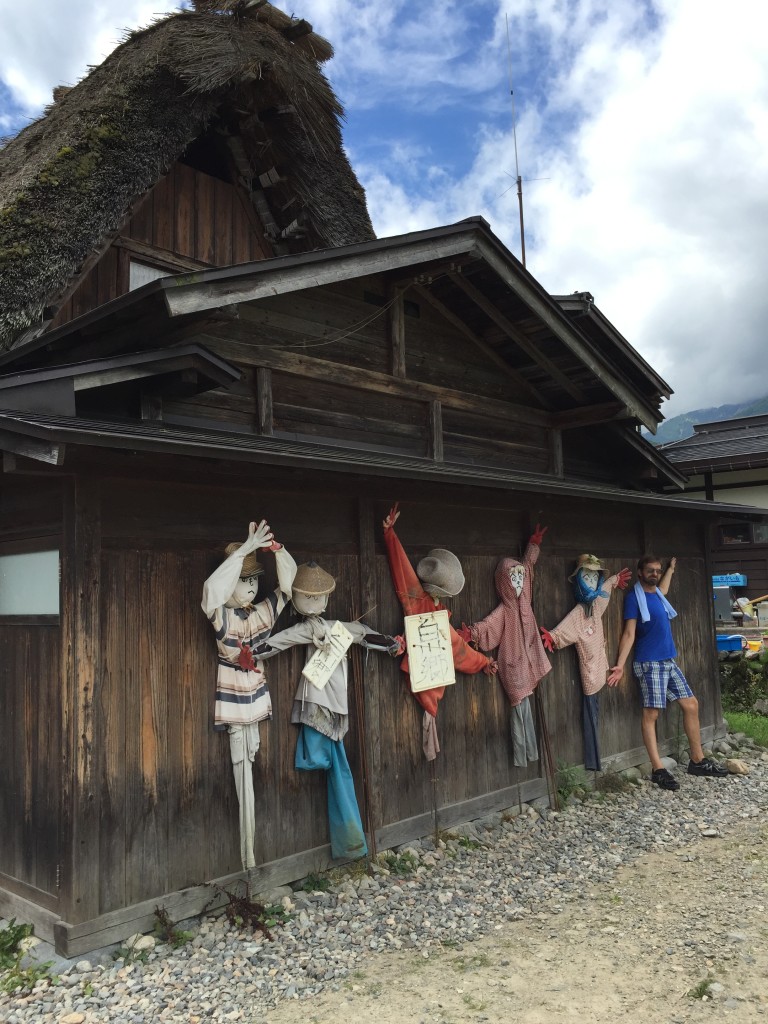 Probably everyone who has ever taken a drive in the inaka notices the scarecrows. When I was on JET, I used to collect photos of these surprisingly scary life-size faux-humans. Once you get past the terror of seeing one of these on a lonely walk in the countryside, they're actually pretty interesting in their variation. And as far as arts and crafts go, they can be a good reminder that the people who live there take care of their home. (Though maybe not the ones with long-haired wigs that look like they've been battered by the elements for 30+ years… those are still pretty scary.)
I forgot all about them since I left. This summer, I visited Japan again for the first time in 6 years. These creations seemed weird and unsettling when I first saw them as a fresh-faced ALT. This time around, they were the familiar lovely crafts projects I remembered.
Written by Nadine Bukhman