Ramen Romp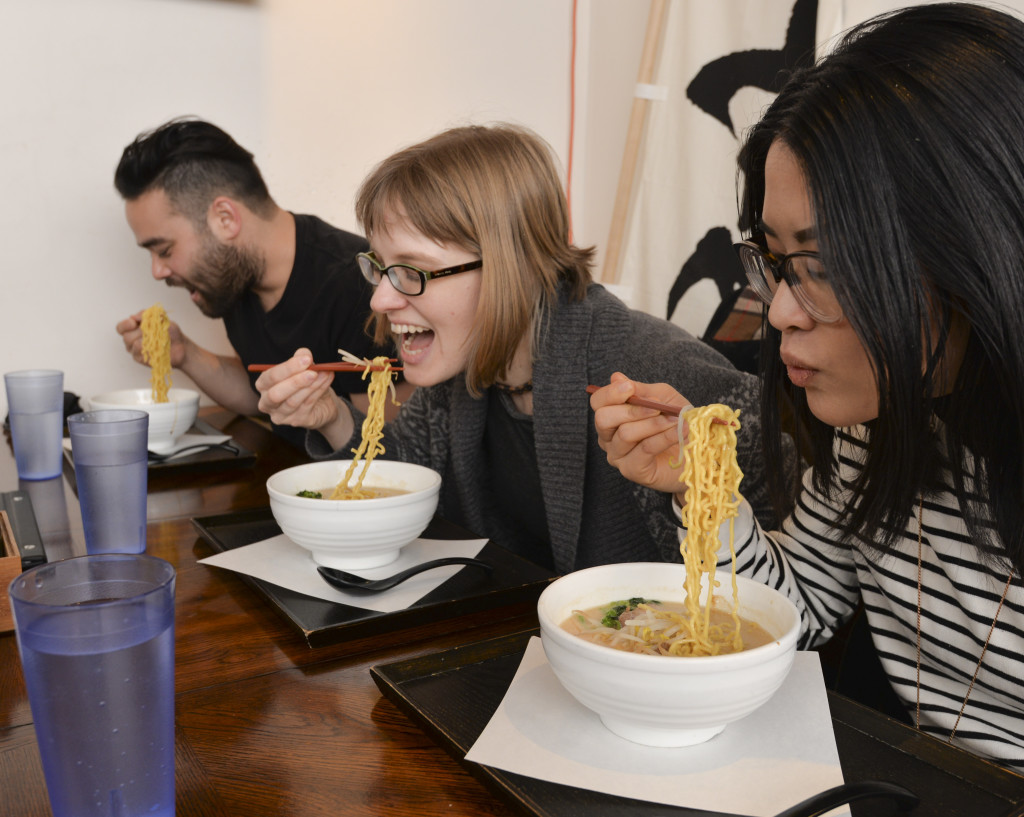 After a successful year of sampling Toronto's ramen shops with the monthly Ramen Romp, JETAA Toronto invited all Alumni to join the First Annual Ramen Rumpus! Continue reading →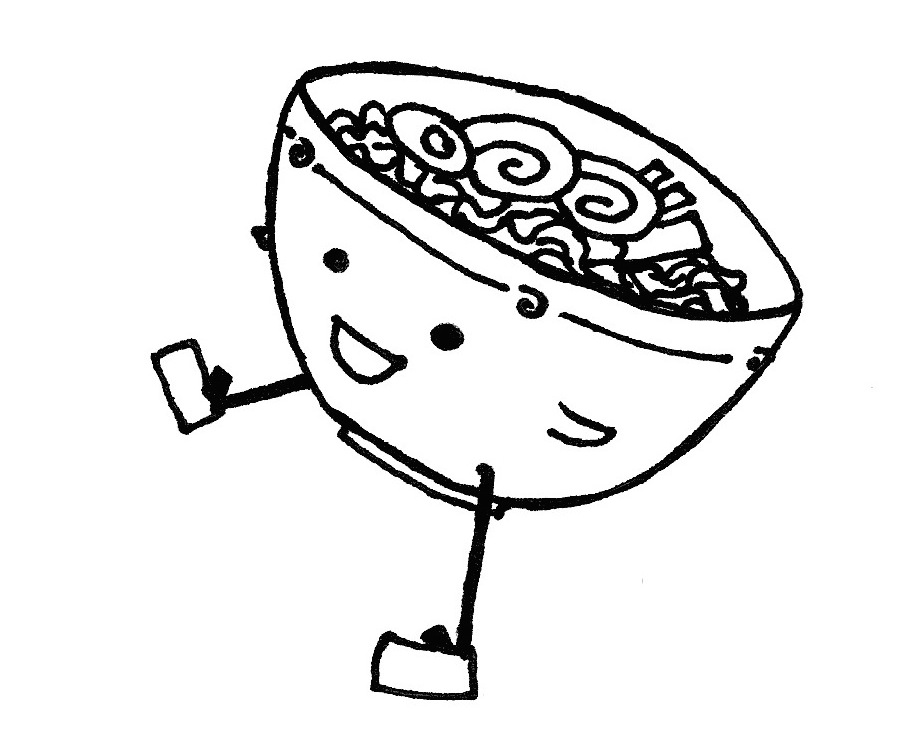 The Ramen Rumpus—JETAA Toronto's celebration of the city's ramen culture—is coming up in a few short weeks! We are proud to be featuring three of our favourite ramen restaurants: Santouka Ramen, Sansotei Ramen, and Ramen Raijin. Join us for an afternoon of slurping the best soup in the city on Saturday, January 23. Tickets are limited, so be sure to get yours soon!
Date: Saturday, January 23
Time: 1:00pm to 6:00pm
Location: Our starting point is Yonge-Dundas Square
Tickets: JETAA members – $25 +booking fee; Non-members – $30 +booking fee
Tickets available at http://ramenrumpus.bpt.me/
On November 18, 2015, seven Ramen Rompers checked out the classy Momofuku Noodle Bar at University & Adelaide. From the outside, once you get past the giant metallic sculpture, one would never guess that this a Japanese restaurant housed in a modern building with beautiful architecture. Each floor has its own theme: The 1st floor is the "Noodle Bar", the 2nd floor is the "Nikai Bar" and "Milk Bar", and the 3rd floor is a very classy "Daisho" restaurant. The feel of the interior is much like a fancy New York cocktail bar (this is a chain restaurant that started in NYC by the way), which made it feel cool but also a little strange to be eating ramen in such a setting.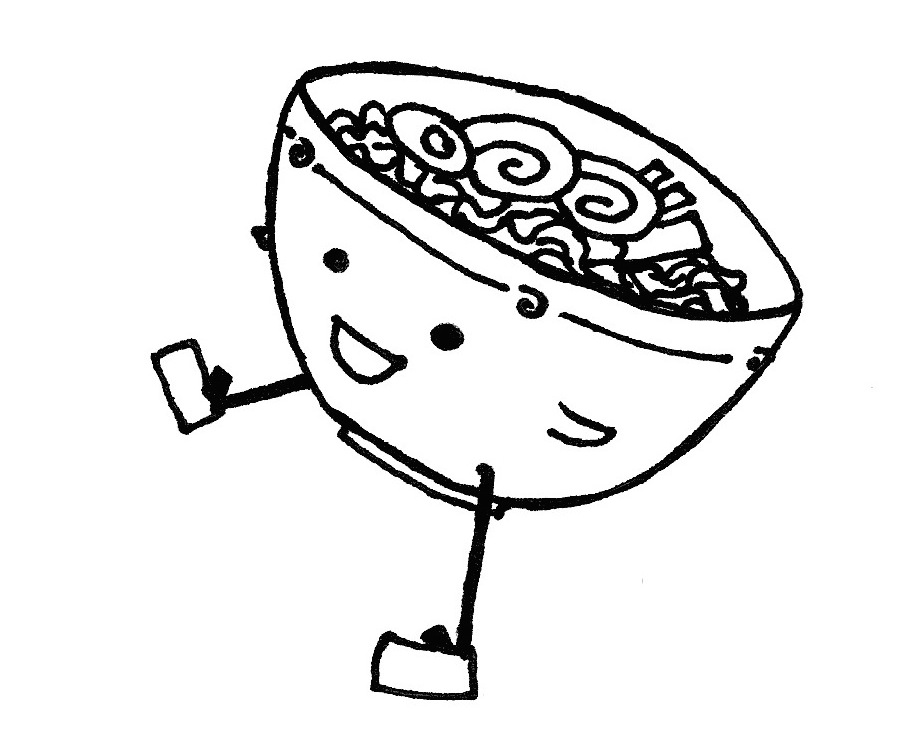 Warm your belly with your monthly ramen fix at Momofuku Noodle Bar, 190 University Avenue. For all those who are new to the world of Ramen Romp, every month JETAA Toronto hosts a night out at one of Toronto's various Ramen shops throughout the city.
So come enjoy a delicious bowl of ramen and meet with other food enthusiasts on Wednesday, November 18, 6:30pm. 
Reserve your spot by emailing ramenromp@jetaatoronto.ca
October marked the one year anniversary of JETAA Toronto's Ramen Romp, which was celebrated with style at Raijin Ramen and Izakaya. In total, nine ramen enthusiasts came out on a rainy fall night to slurp on some delicious noodles. There were also quite a few new faces, including some freshly returned JET participants!
The consensus on Rajin Ramen is that it is well worth the wait, with authentic-tasting ramen and friendly service. It also is a great place to host a big party as there is a tonne of space in the back.
Here's to many more years of ramen goodness in Toronto. Kampai!