April Ramen Romp Report: Ryoji Izakaya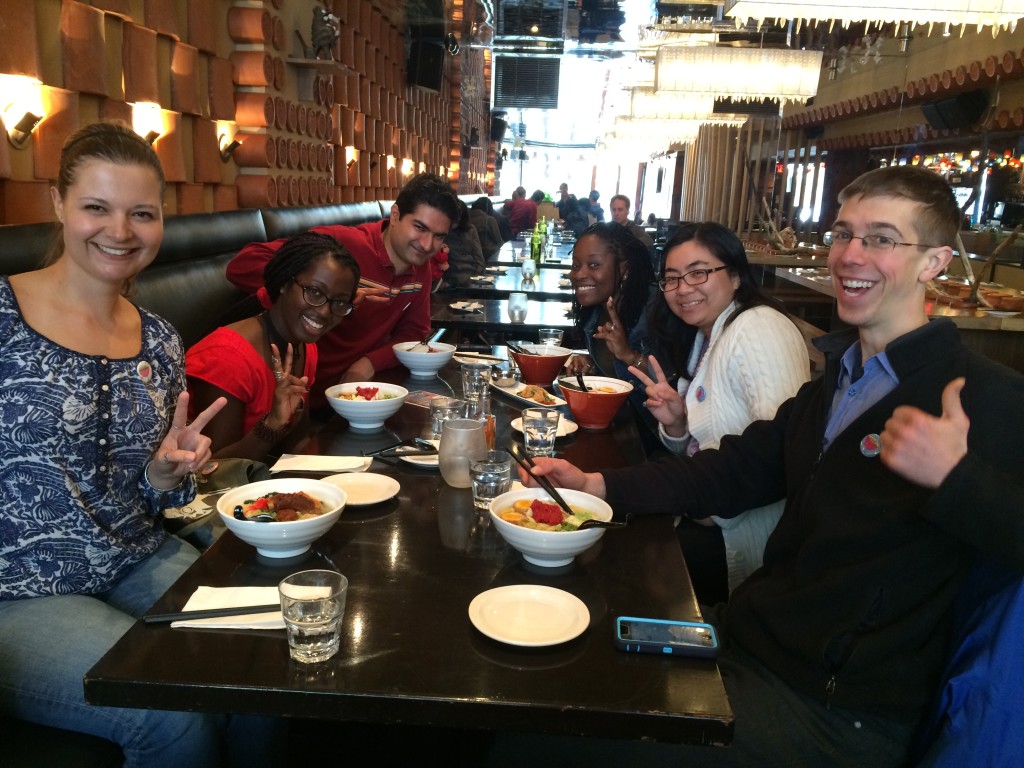 On a 
Sunday
 afternoon in late April, six dedicated Ramen Rompers made it out to 
Ryoji Ramen & Izakaya
 in Little Italy for yet another delicious adventure! Ryoji is one of Toronto's few – if only – Okinawan-style izakaya.
While I've personally never been to Okinawa, I can say that the ramen at Ryoji was really good, the ambiance pleasant, and the service friendly. I opted for the Okinawa So-Ki Soba, which was different than other ramen I've had with a distinct seafood broth. Another non-standard fare included a ramen dish including chicken broth and chicken, topped with salsa. It was definitely different, but still quite tasty.
Overall, I would recommend Ryoji for their tasty food and cool, laid-back atmosphere. The music had a chill island vibe and the kitchen staff all seem to all wear Hawaiin shirts. They also have heated toilet seats from Japan and a signed Blue Jays Kawasaki jersey, so that scored major points with me. I'd skip the SataAndagi donuts, though – the serving was pretty small given the price and took a while for them to make.
A huge thank you to everyone who came out! It was a great way to spend an afternoon and I hope to see you out again.