Halloween Haunt – Ghost of JETAA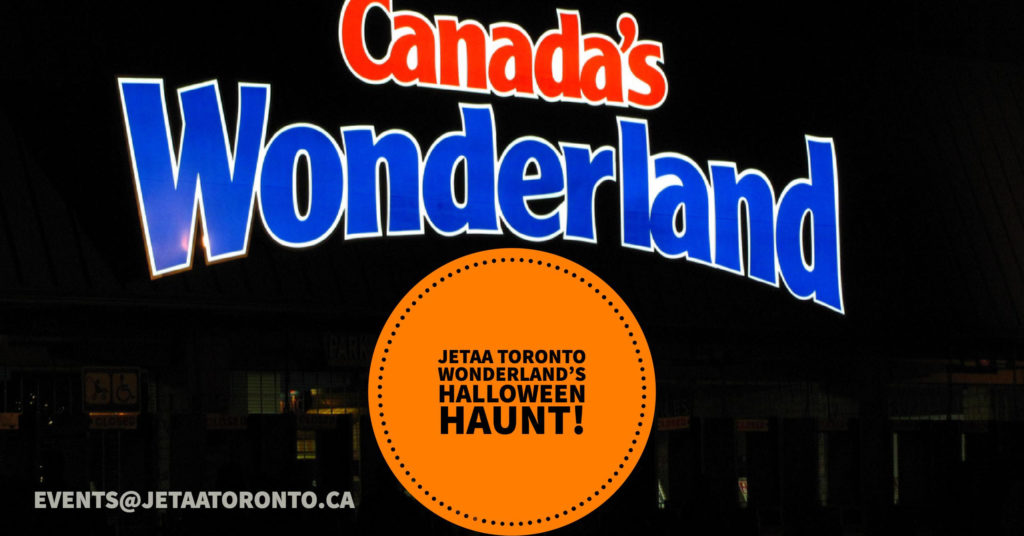 JETAA Toronto invites you to join us for a spooky evening of thrills at Canada Wonderland's Halloween Haunt!
Relive the theme park joy of Fuji Q, Tokyo Disneyland and Sea, and USJ without leaving the country. Relive your childhood. Feel the chill of…its not age, it's just the Fall weather!
Feel free to dress up but beware clothing that might prevent enjoyment of rides and the outrunning of zombies.
Ticket info: We've got a treat of a deal! We're covering the taxes and some of the ticket cost because you're awesome! Join us for $30! (http://jetaahaunt.brownpapertickets.com/)
Sunday, October 22nd from 3pm
Check our event out on facebook