Midnight Curling 2018 (Feb 24)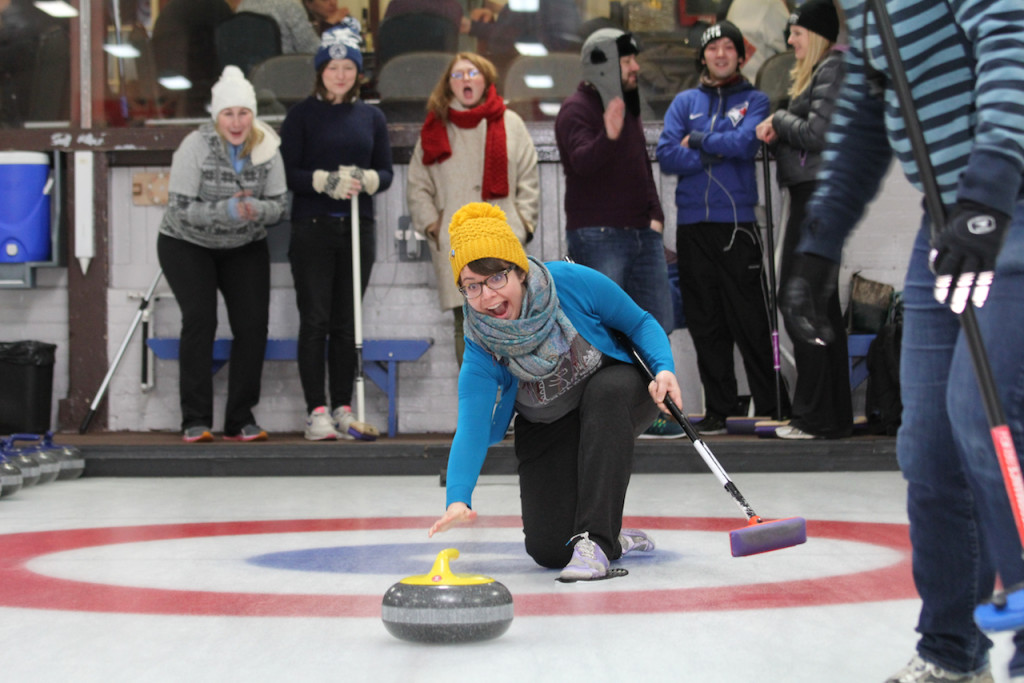 JETAA Toronto welcomes you to our annual winter sporting tradition: Midnight Curling. Join us on Saturday, February 24th at the High Park Club for food, drink, and a night of rock-throwing, sweeping, hollering, and grace on ice. The Pyeongchang Olympics will be wrapping up when we hit the ice, so let's build on the spirit of our favorite Japanese and Canadian athletes and make it a night to remember.
No curling experience? No worries! An instructor will be on hand to guide you in this most Canadian of sports. Don't forget to bring a pair of clean indoor running shoes and warm, layered, comfortable clothing.
NOTE: In past years, we've met up at a neighborhood pub for refreshments before shifting to the HPC for curling, but this year we'll keep it simple and enjoy our food and drink at the HPC. No mid-event travel required!
Tickets: https://jetaamidnightcurling.bpt.me
JETAA member (if you went on the JET Programme, you're a member!): $18.75 + booking fee
Non-member: $30 + booking fee
Date: Saturday, February 24th, 2017
Time: 9:00 pm to 1:00 am
Place: High Park Club (100 Indian Rd)
Our facebook event: https://www.facebook.com/events/1970363836311659/
For any other questions, please contact events@jetaatoronto.ca
See you on the ice!