Upcoming: Reel Asian Film Festival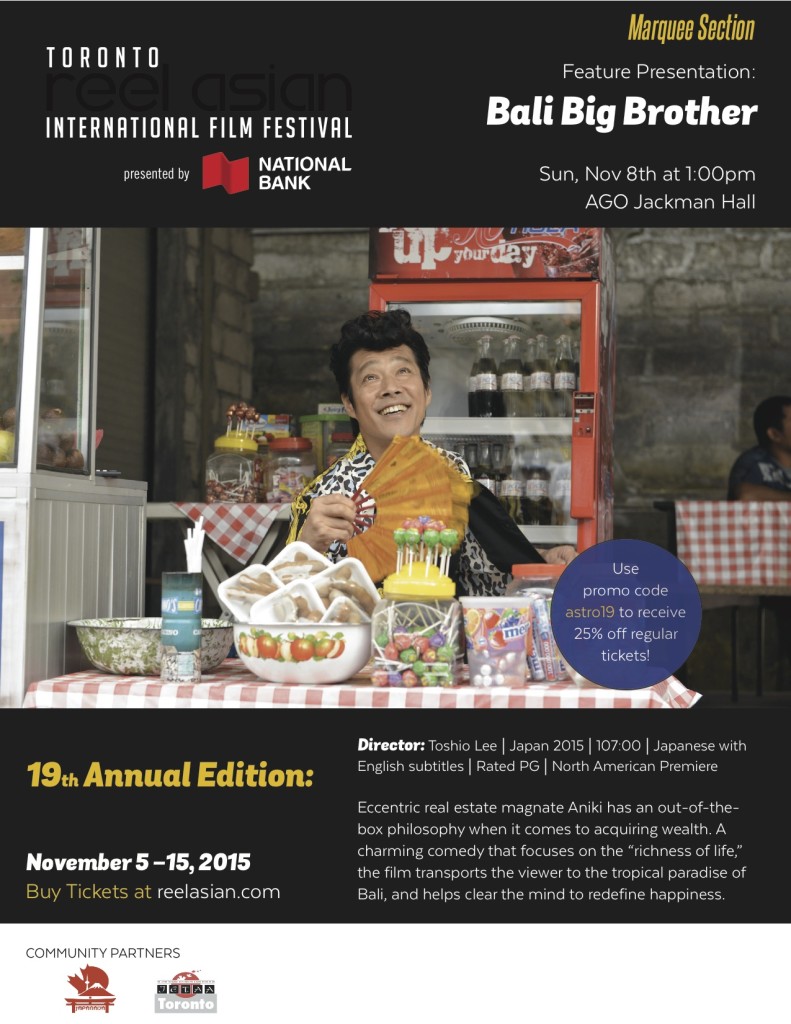 Want to get rich? Well JETAA Toronto may not have the best advice on that subject. However you can watch our sponsored film "Bali Big Brother" in the Reel Asian Film Festival for a comedic take on acquiring wealth. 
JETAA Toronto is co-presenting with #ReelAsian. Let us transport you to the tropical paradise of Bali to help you find happiness as the temperature here starts to fall! And all for 25% off regular ticket prices!
Bali Big Brother is about an eccentric real estate magnate, Aniki (Shinichi Tsutsumi) who has an out-of-the-box philosophy to acquiring that wealth. Starring, Machiko Ono, Naoto IntiRaymi and Hiroshi Tamaki in this charming comedy directed by Toshio Lee.


The festival runs from Nov 5-11th, showcasing films from around Asia. Check out the Toronto Reel Asian International Film Festival at reelasian.com for more information.

BALI BIG BROTHER
Date: Sunday, November 8th
Time:1:00pm
Location: AGO Jackman Hall

Use promo code, plasma19 to receive 25% discount on regular tickets purchased online at Reel Asian.