Boston Career Forum Update
Momentum is building for JETAA Toronto's first ever mission to the Boston Career Forum! At our a first info session back in June, we talked about expectations, hatched plans for travel, accommodations, and funding subsidies, and listened to stories of those who had received their dream job offers at previous BCFs.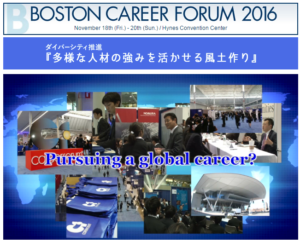 We're starting to solidify plans, so if you're interested in exploring a career in Japan, please let us know!
We'll be announcing a preparation event soon, so stay tuned!