Farewell and Good Luck Departing JETs
The 2015-2016 JETs are well on their way to their new homes in Japan, and on the evening of Friday, July 31st, select members of the JET community gathered to send them off, toasting to their new adventures on the JET Programme. The event, which was hosted by the Consulate-General of Japan in Toronto, was set the night prior to their departure and served as both a congratulations and a farewell for the 48 JET participants.
JETAA Toronto wishes all JET participants the best of luck in their new Japanese endeavours. There will be good times, homesick times, amazing sushi times and strange times, but they will all be Japanese times and great memories are to come. And JETAA Toronto looks forward to hearing all your stories and keeping connected.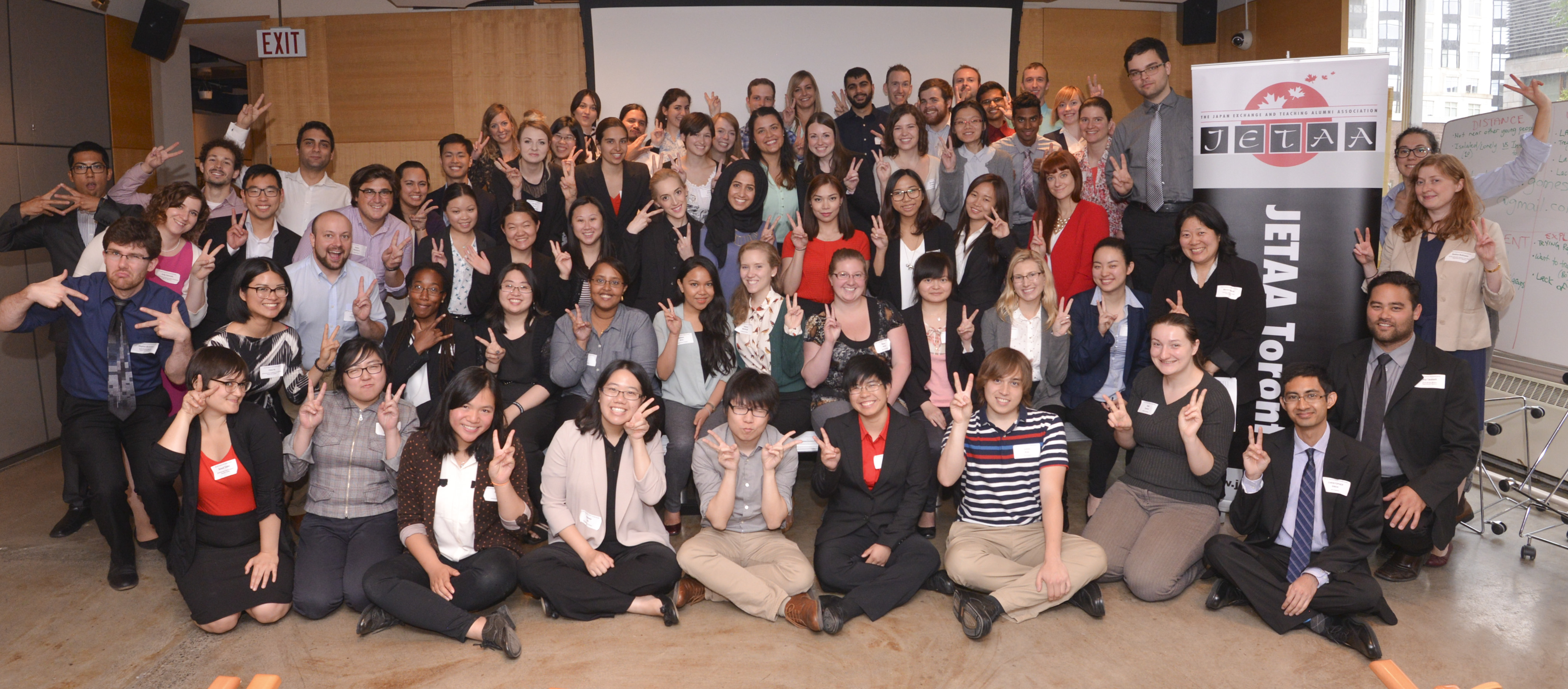 With that being said, to all the JET Alum returning to Toronto after the JET Programme, we welcome you home. You are more than invited to come out to any of our events or even shoot us an email if you have any questions in your re-entry. In the fall, there is more to look forward to in terms of events catered specifically to your re-integration, so keep posted for details.