Report – 2017 Annual General Meeting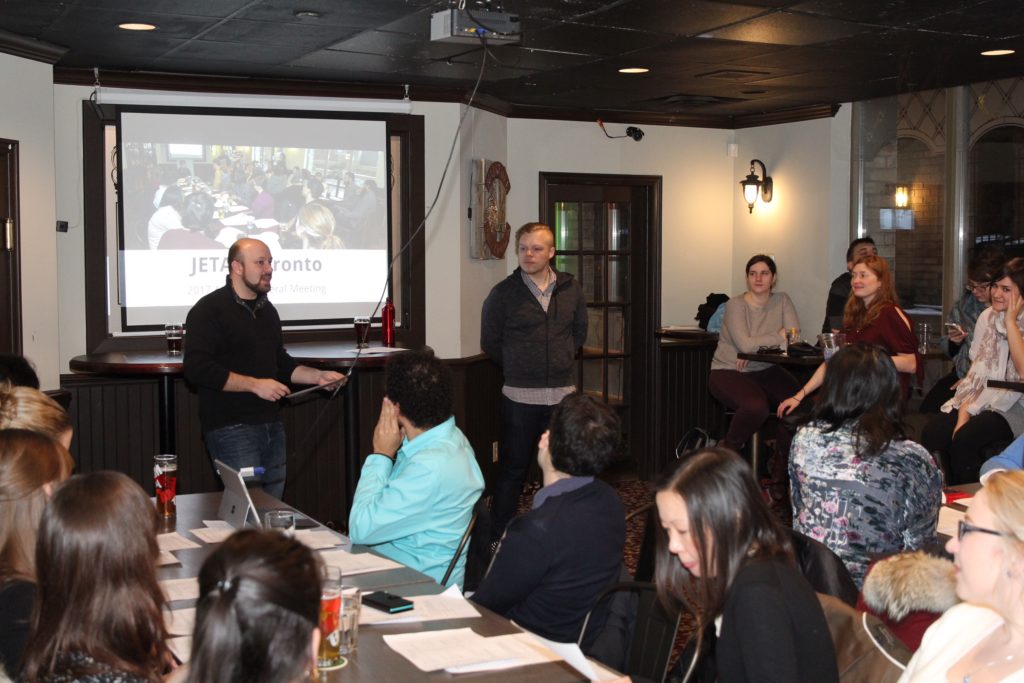 By Nicholas Jones
On the evening of Saturday, January 28th, some 30 JETAA members piled into the party room at the Bloor Street Fox and the Fiddle for our 2017 Annual General Meeting (AGM). To kick things off, Carl Sachs and I shared with the membership all of the activities JETAA had undertaken in 2016, updated them on the organization's finances, and then got down to the business of electing the new members of the executive for 2017.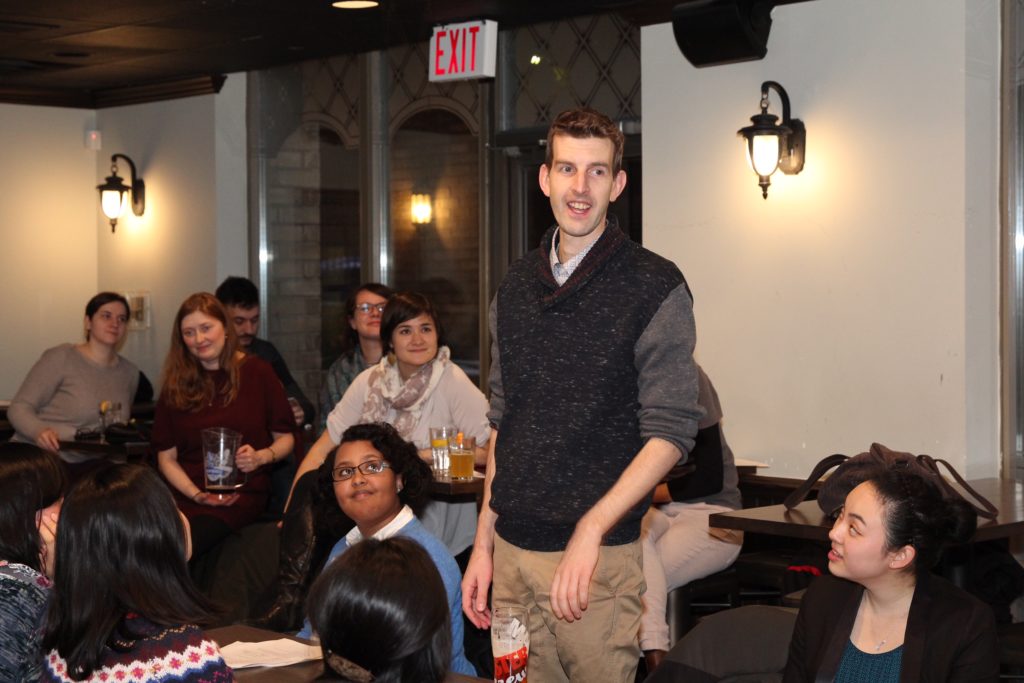 The election process went smoothly, and we were pleased to see a goodly number of recently returned JETAA members standing for positions on the JETAA Executive. Best of all had to be when it came time to elect an Events Coordinator, a fairly important position on the exec, and three recently returned JETAA members (who were brand new to the committee), stepped up to form the events team.
In all, we welcomed 7 new members to the JETAA Executive: Alena, Jenny, Maryan, Maegan, Natalie, Sean, and Vitak. I'd like to thank all of you for joining the committee. One of the most valuable parts of our Annual General Meeting is the chance to bolster JETAA with fresh new ideas, so I am eagerly looking forward to how these new members will shape the executive committee for the 2017-2018 term.
I would like to congratulate Clarissa and Stephen for each stepping up to take on the integral role of Co-Chair. With your combined years of experience with various levels of JETAA, and boundless energy, I know that JETAA Toronto will be in very good hands for the next two years.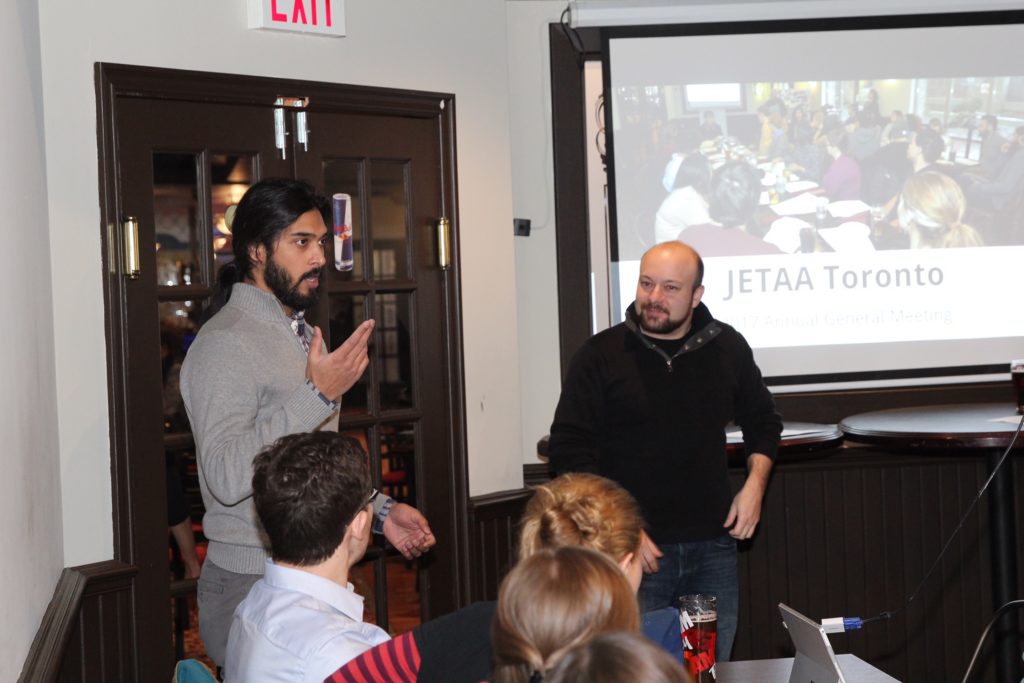 We also thank the incumbents from the 2016-2017 Executive who have decided to volunteer their time for another term. This group includes Andrew, Amy, Cecilia, Chris, Geoff, Leo, Mark, Nadine, Sabrina, and Trish.
And finally, I need to thank the members of the 2016-2017 Executive who will be officially retiring from the committee in April: Carol, Gülnigar, Judy, Julia, Scott, Sonomi, and Tania.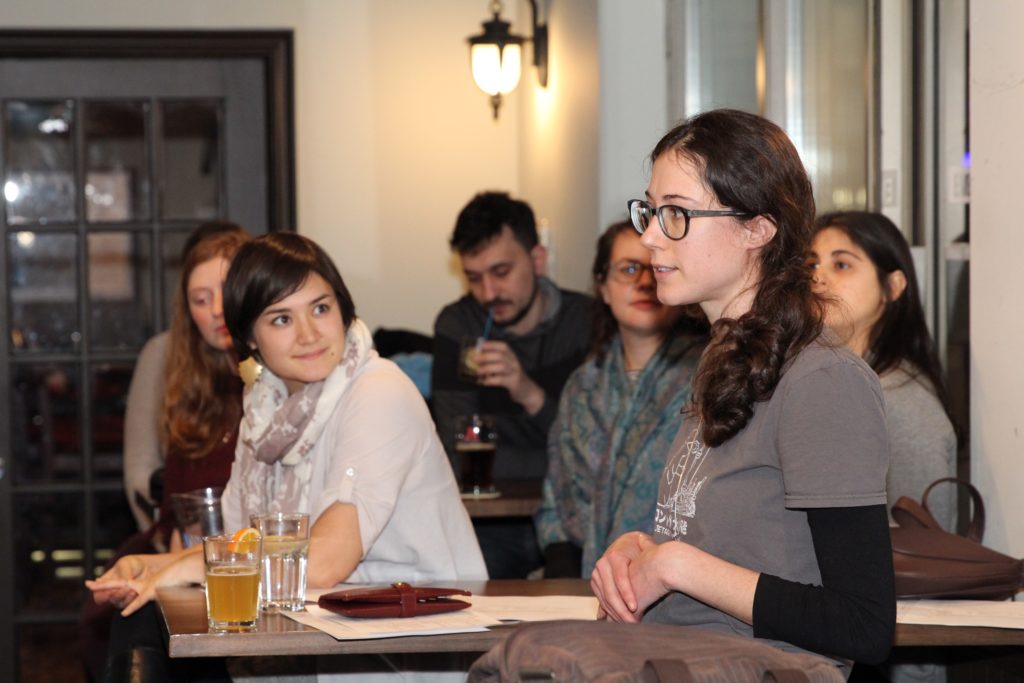 I will be joining them in stepping back from the committee, as will my Co-Chair and partner in crime for the past 2 years: Mr. Carl Sachs.
However, Carl deserves a few more words. He has been a rock for JETAA through both his two years as Co-Chair and his previous two years as Events Coordinator. His contagious genkiness has always been the perfect lure for drawing in and engaging new JETAA members. He has always tempered that genkiness with remarkable decorum and a deep-seated respect for the purpose of JETAA and its legacy. It has been an honour to share the Co-Chair role with him over the last two years, and I hope that he can finally find some time for a well-deserved rest!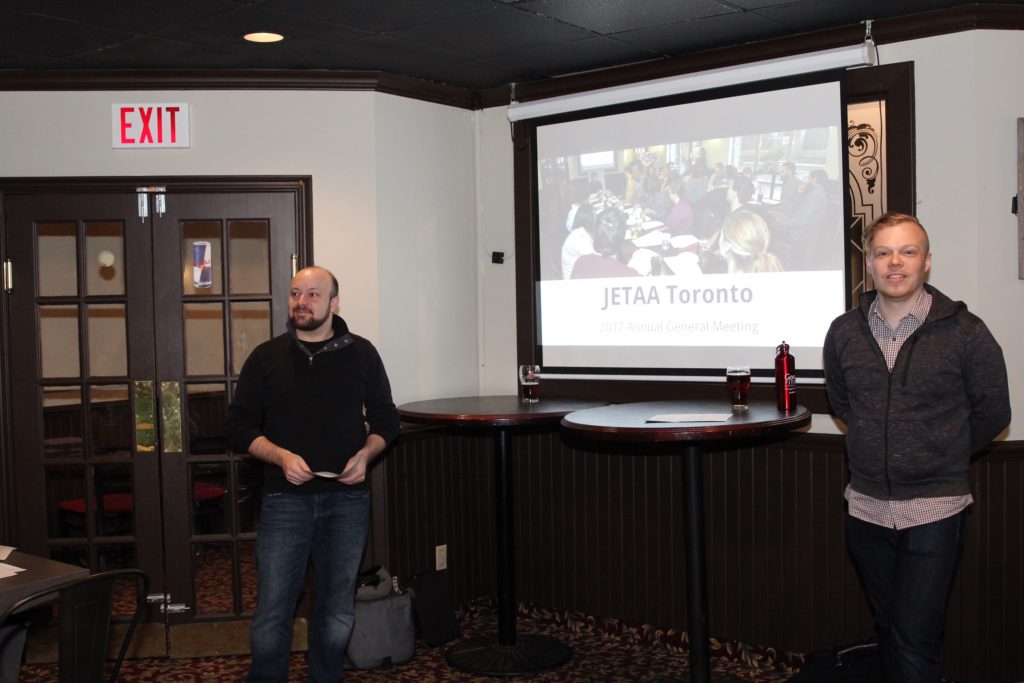 Photos by Scott Kawaguchi