Here's What's Happening at JETAA Toronto:
By Tricia Hamilton
Remember how it felt when you went to your pre-departure orientation? How nervous you were? The questions you had? "What will Japan be like? What about the people I'll miss at home? Teaching CHILDREN?"
In past years, as part of P-DOT, JETAA has asked departing JETs to write letters to their future selves, asking them to imagine their lives in Japan, what they're excited about, and their goals for their time on JET.
JETAA then collects the letters in sealed envelopes and keeps them safe. About six months later, we then contact the genki JETs and send them the letters that they wrote to themselves. Our JETs are generally delighted to receive these letters and see how much they've changed over that short time!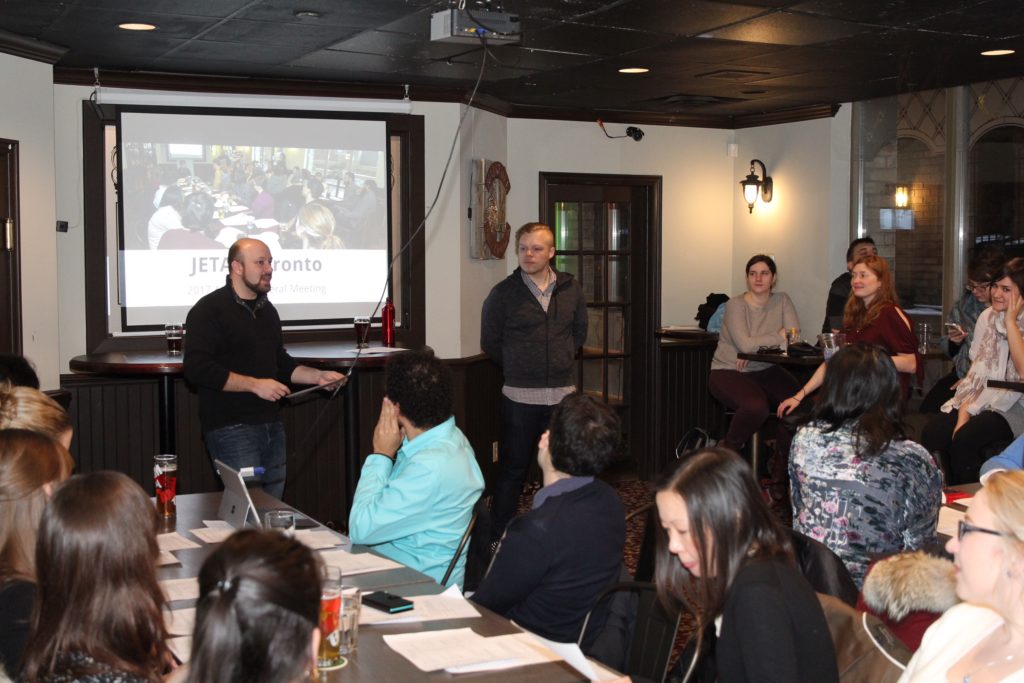 By Nicholas Jones
On the evening of Saturday, January 28th, some 30 JETAA members piled into the party room at the Bloor Street Fox and the Fiddle for our 2017 Annual General Meeting (AGM). To kick things off, Carl Sachs and I shared with the membership all of the activities JETAA had undertaken in 2016, updated them on the organization's finances, and then got down to the business of electing the new members of the executive for 2017.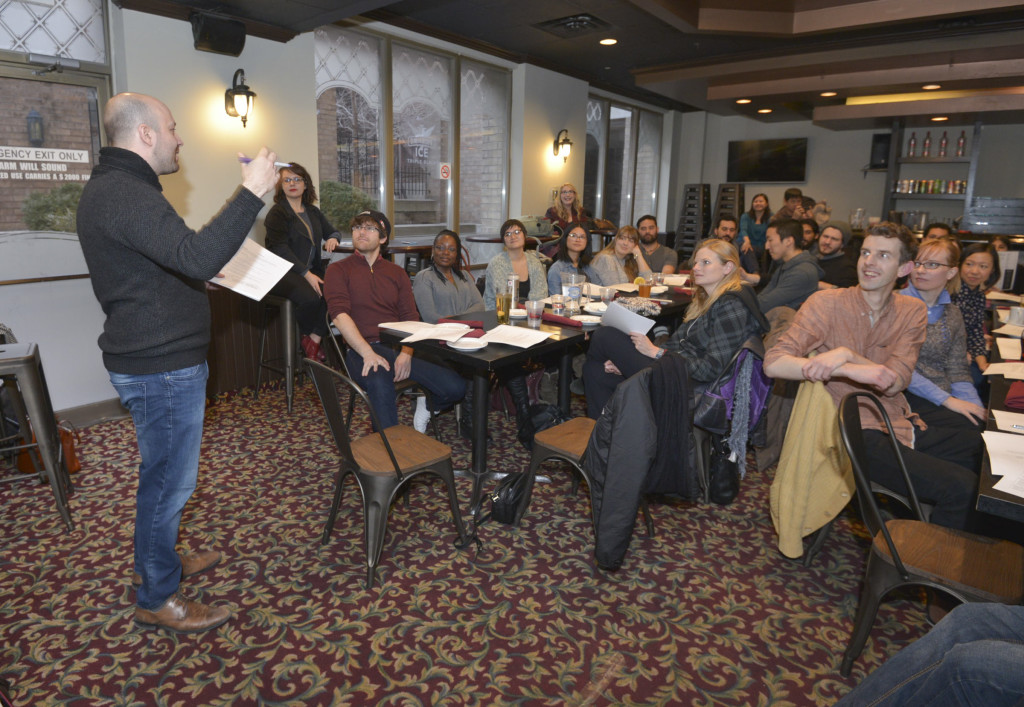 JETAA Toronto will be hosting our Annual General Meeting (AGM) on 
Saturday, January 28, 2017
. This meeting is the perfect opportunity to catch up on recent JETAA events, as well as to learn about events planned for 2017. This is also your opportunity to join the JETAA Executive Committee.  If you're a former JET who is living in the Toronto area, you're officially a member of JETAA, so we'd love it if you joined us for the AGM.
The AGM is also the time when we elect JETAA Executive members for the next year. These executive members help assure the smooth running of JET alumni events by taking on roles such as events coordinators, community liaisons, or communications support.
Date: 

Saturday, January 28, 2017
Time: 4:30pm
Location: The Fox & Fiddle (280 Bloor St W, Toronto, ON) near St. George Station
Interested in a position? Email chair@jetaatoronto.ca
Check out the Facebook Event Page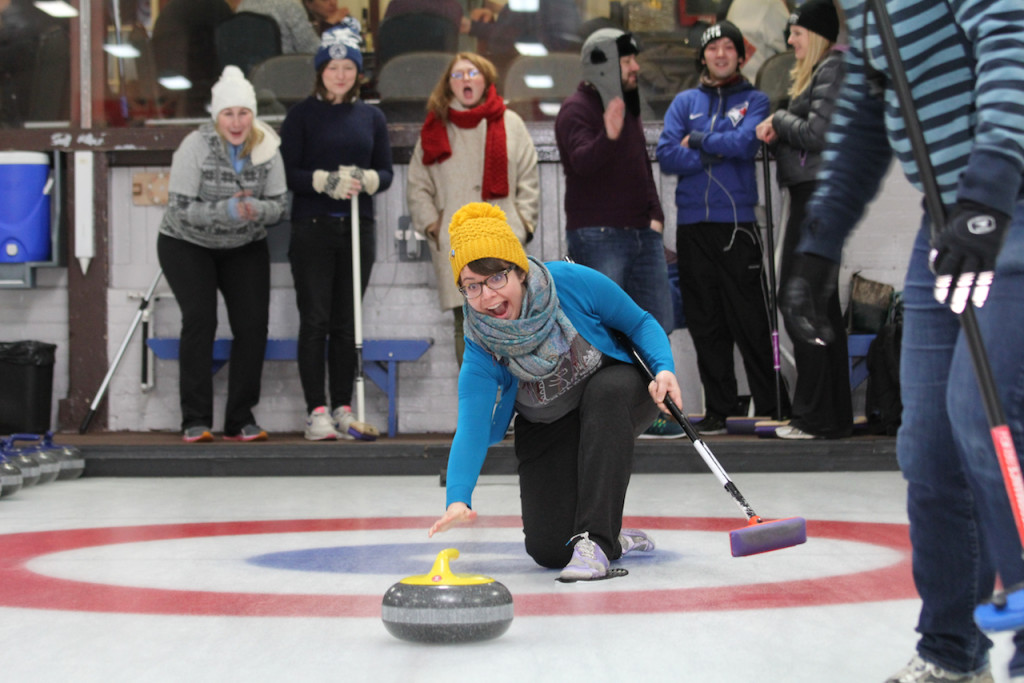 JETAA Toronto's annual winter sports event is guaranteed to test your balance and coordination skills. On Saturday, February 25th, join us at the High Park Curling Club and try your hand at curling.
No curling experience? No worries! An instructor will be on hand to guide you in the fine art of sweeping, sliding, and rock-throwing. Don't forget to wear CLEAN running shoes and WARM, comfortable clothing.
Tickets: http://www.brownpapertickets.com/event/2730285
JETAA member: $15 + booking fee
Non-member: $20 + booking fee
Date: Saturday, February 25th, 2017
Time: 8:30 pm to 1:00 am
Place: Loons Restaurant & Pub (416 Roncesvalles Ave) and High Park Curling Club (100 Indian Rd)
For any other questions, please contact events@jetaatoronto.ca
See you on the ice!
Join JETAA Toronto at our first family-friendly event of 2017. We'll be attending the Japanese Canadian Cultural Centre's annual New Year's celebration, the Oshogatsu Kai. There'll be vendors, New Year's food, and performances, including a mochi-making exhibition. Details can be found at: http://jccc.on.ca/event/oshogatsu-kai-3/
JET alumni and their family have been given the "JCCC Member" rate of $5 per person, so make sure you tell the entrance staff that you're with JETAA. Once you're in, call 647-991-4686 to meet up with the rest of the JETAA people and get reimbursed an additional $3. There's plenty for both kids and adults to do, so come on out whether you've got little ones or not. Akemashite Omedetou Gozaimasu!