Here's What's Happening at JETAA Toronto:
The Consulate-General of Japan is currently recruiting for a media assistant in the Information and Cultural Section.
Overview of the position
Under supervision of the Information and Culture Section Director, the media assistant carries out a variety of assignments in support of Japan's public diplomacy functions and goals, in addition to performing a variety of administrative tasks for the Information and Culture Section.
Qualifications
Good knowledge of Japanese culture and its society, and is eager to promote them in Canada
Can communicate in both Japanese and English
Strong skills in use of Microsoft Office (Word, Excel and Power Point) and other commonly used software
Is in good health
Holds Canadian citizenship or permanent residency status
Contract Period
From mid-May (tentative) to March 31st, 2018.
Regular working hours
In principle, for seven hours a day from 9 am to 5 pm, excluding one-hour lunch break, from Monday to Friday, excluding holidays (there may be times when it will be necessary to work after 5 pm, on weekends or public holidays.)
Salary
To be determined through interview
How to Apply
Please submit your CV (in either Japanese or English) as well as names and contact information of two references by e-mail to rsvp@to.mofa.go.jp
Application Deadline
Friday, April 21st, 2017   *There will be an interview for candidates who pass the written application.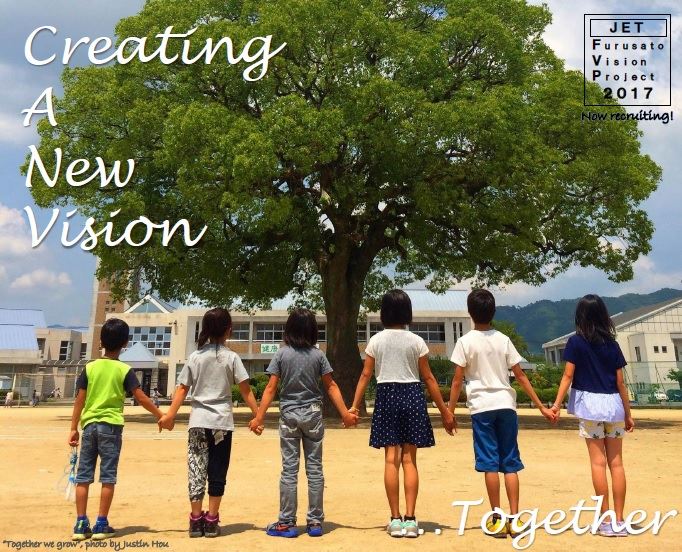 CLAIR has announced the upcoming "JET Furusato Vision Project".
Through this project you can return to your former place of employment on JET, visit places you had strong connections with and reconnect with the community. More importantly, you can develop and implement your own 'Vision Plan' that utilizes the skills and connections you acquired after JET to make new contributions to your former community in areas such as Tourism Promotion, Economic Exchange, Educational Exchange, Culture & Arts Exchange, Grassroots Exchange, Current JET Participant Career Support, or some other project to deepen your ties with your furusato and their ties with the world.
JET alumni whose former contracting organizations are in Western Japan are eligible to apply in 2017. JET alumni whose former contracting organizations are in Eastern Japan may apply in 2018.
Please refer to the project's website for details and download all application forms: http://jetprogramme.org/info/furusatovision/
Any enquiries will be handled by CLAIR Tokyo, JET Furusato Project Administrative Office: furusato@clair.or.jp
This is general information about the project:
Date
Term A: 26 October (Thu.) – 31 October (Tue.), 2017
Term B: 6 November (Mon.) – 11 November (Sat.), 2017
Recruiting
7 JET Programme alumni who were appointed in Western Japan* while on the Programme (see website below for more information)
JET alumni who were appointed in Eastern Japan will be eligible to participate in 2018.
*Kansai Region: Mie, Shiga, Kyoto, Osaka, Hyogo, Nara, Wakayama
Chugoku Region: Tottori, Shimane, Okayama, Hiroshima, Yamaguchi
Shikoku Region: Tokushima, Kagawa, Ehime, Kochi
Kyushu/Okinawa Region: Fukuoka, Saga, Nagasaki, Kumamoto, Oita, Miyazaki,
Kagoshima, Okinawa
How to Apply
Please download all application forms at the link above and submit to furusato@clair.or.jp by 8 May (Mon.), 2017   9:00 A.M. (Japan Standard Time)
Authors: Sean Meehan & Maegan Cheng
Spring is almost here, and so it's time to get ready for the great outdoors. 
Rock
climbing
has been a popular sport in Japan for the past 1000 years – Mt. Fuji, Mt. Keitokusan, Mt.Hiwada – take your pick! What is a better sense of accomplishment than getting to the top of a mountain and soaking in the fantastic views? Come on out to our
rock
climbing
event on 
Saturday, April 29th
 and get a taste of that feeling!
Details regarding the event can be found on Facebook here. Stay tuned for updates!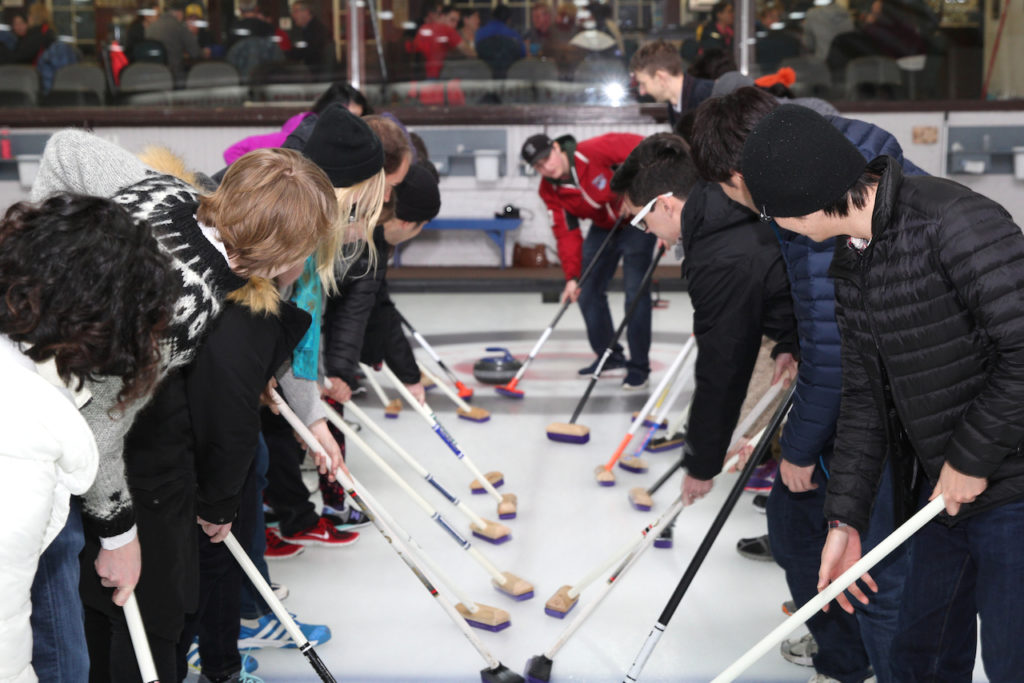 By Stephen Branston
The 2017 annual JETAA Toronto Midnight Curling event was a fantastic success, with just under 30 attendees sweeping the night away. Before the big event, our lovely dinner locale, Loons Restaurant & Pub, had enough delicious food and drinks for everyone to stay steady on the ice!
By Tricia Hamilton
Remember how it felt when you went to your pre-departure orientation? How nervous you were? The questions you had? "What will Japan be like? What about the people I'll miss at home? Teaching CHILDREN?"
In past years, as part of P-DOT, JETAA has asked departing JETs to write letters to their future selves, asking them to imagine their lives in Japan, what they're excited about, and their goals for their time on JET.
JETAA then collects the letters in sealed envelopes and keeps them safe. About six months later, we then contact the genki JETs and send them the letters that they wrote to themselves. Our JETs are generally delighted to receive these letters and see how much they've changed over that short time!