Here's What's Happening at JETAA Toronto:
Author: Carl Sachs
All photos taken by Scott Kawaguchi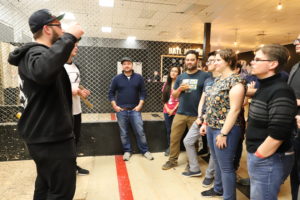 On Saturday October 14th, JETAA Toronto ventured out to BATL Grounds Back Yard Axe Throwing League in Galleria Mall for our fourth annual axe throwing tournament. Although we lacked plaid shirts and flannel, we tried our best to tap into our inner lumberjack, and chuck axes at wooden targets in a way that would make a proper woodsperson proud.
We had 16 JETs and JET friends participate in the event, with more than half of the attendees being new to the sport of axe throwing. After an enthusiastic lesson on axe throwing rules, tips, and etiquette from the BATL staff, we practiced chucking some axes around (with varying degrees of success). We then faced-off in a spirited round-robin qualifying competition, followed by a final-round tournament for the top-seeded axe hurlers.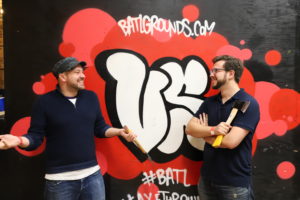 Carl (left) and Anthony (right), both JETAA members and former co-workers, were shocked to find themselves in the finals, and faced-off in an intense tournament finale. With the score tied after 3-rounds, the tournament went into sudden death! No – not that kind of sudden death… The tournament would be decided by the throwing of the "Big Axe".
Carl's luck had finally run out, and, with a powerful and decisive throw, Anthony stuck the target, won the tie-breaker, and was named the 2017 JETAA Axe-Throw-Houdai Champion!
Big thanks to everyone who came to the event, and to Scott Kawaguchi for taking some amazing photos! If you've never been axe throwing before, it's not nearly as dangerous as it may sound, and a ton more fun than you may think. We're always looking for new and interesting events, so keep checking the JETAA Toronto FB event page, newsletter and website to see what's happening in the coming months!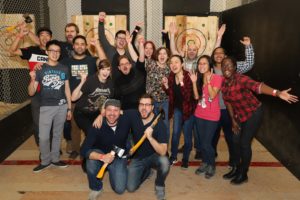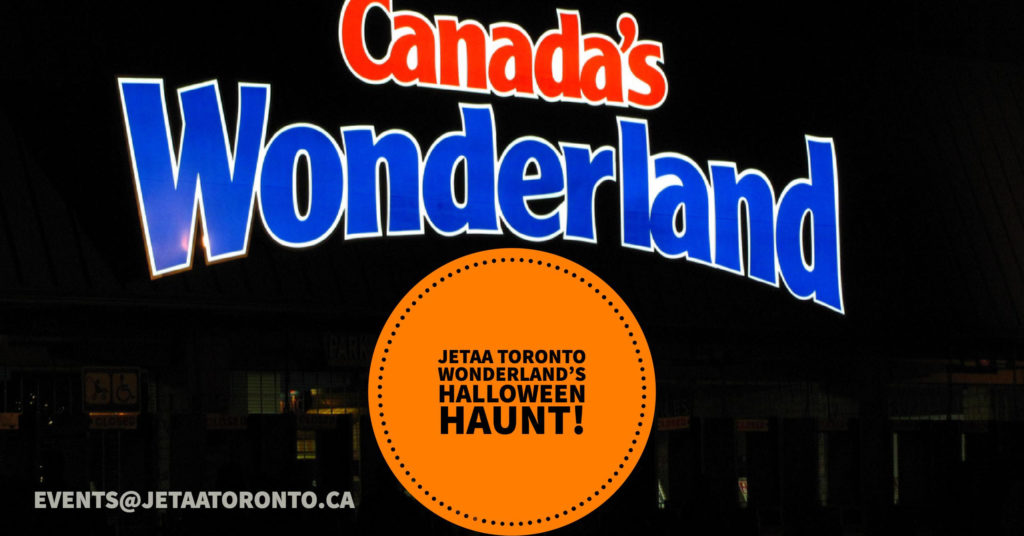 JETAA Toronto invites you to join us for a spooky evening of thrills at Canada Wonderland's Halloween Haunt!
Relive the theme park joy of Fuji Q, Tokyo Disneyland and Sea, and USJ without leaving the country. Relive your childhood. Feel the chill of…its not age, it's just the Fall weather!
Feel free to dress up but beware clothing that might prevent enjoyment of rides and the outrunning of zombies.
Ticket info: We've got a treat of a deal! We're covering the taxes and some of the ticket cost because you're awesome! Join us for $30! (http://jetaahaunt.brownpapertickets.com/)
Sunday, October 22nd from 3pm
Check our event out on facebook
By: Amy Uyeda
Mokuhanga is the form of Japanese woodblock printmaking using intensely pigmented water-based inks. This method is used to make Ukiyo-e prints, which remain one of the most prominent forms of Japanese art celebrated throughout the world. On Saturday, August 26, 2017 JETAA held the first ever Beginner Mokuhanga Woodcut Printmaking Workshop. The one-day workshop allowed 12 participants a glimpse into the technical aspects of this printmaking method. The workshop was held in a studio in Artscape Youngplace on Queen St West, and taught by artist instructor Elizabeth Forrest. Elizabeth studied mokuhanga extensively in Japan under renowned artist Akira Kurosaki, who actually designed some of the barrens we used in the workshop. She is one of the leading printmakers working in mokuhanga in Canada.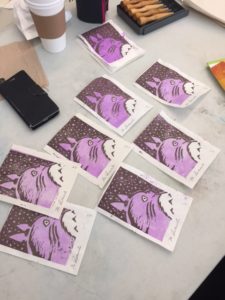 The workshop included explanations and print presentations. There were also demos throughout the day in enabling participants to learn a simplified version of the mokuhanga method of printmaking. Participants had a chance to make completed 2-layer prints, and to try their hands at each step of the process. The suggested theme was dogs, as next year will be the year of the dog and mokuhanga prints can be used as nengajo (Japanese New Year postcards). First, a basic image design is decided upon and transferred to the woodblock. Then the task of carving begins. A first layer is inked, and every piece of paper is printed. Then, to make a reduction woodblock print, some of the woodblock from the first layer image is carved away to create a new surface for the second layer of ink to be printed.
This hands-on event was a great opportunity for participants to learn a uniquely Japanese art-making method. Getting just a taste of this technique makes one realize how masterful Ukiyo-e prints are and how time-consuming they are to make, deepening our understanding of this form. We had to work quickly to carve and print within a limited amount of time, but fortunately everyone left with a completed set of prints. The resulting prints looked great!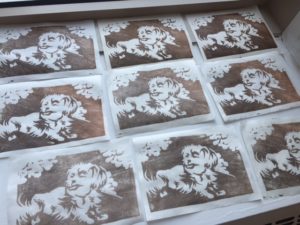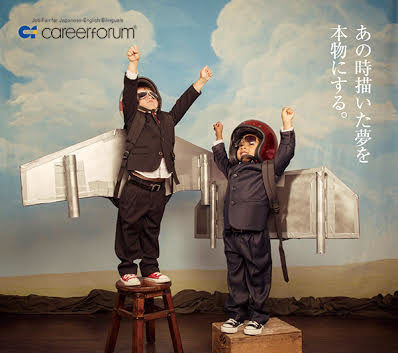 Join JETAA Toronto as we descend on Boston for the world's largest English-Japanese bilingual career fair: the Boston Career Forum!
Over 200 multinationals will be looking for candidates with a wide variety of career and language skills, often with a quota to fill. For more details on the main event, check out
careerforum.net/en/event/bos/
A Roadtrip for Everyone!
Whether you're an N1 ninja, someone looking for a new career path, or are just interested in enjoying this lively weekend (11/17-19) in Boston in November, join us for our 2nd annual road trip.
We'll be meeting up with our friends from JETAA New England for the social events they build around this Japanesey weekend, including a pub night and a nihongo dake dinner.
Thrifty Travellers Welcome!
We car pool to keep travel expenses low, so let us know you're interested and we'll help find you a ride that works for you.
A JETAA New England member who works at a local university has secured us dorm accommodations at a great rate!
Preparatory Help Available!
Take advantage of JETAA Toronto's connections with Toronto-based Japanese career support professionals to polish your Japanese resume or rehearse potential interview scenarios.
Greetings to all members of JET Alumni Association from the staff of the Prime Minister's Office of Japan.
We are pleased to announce that we have published on the JapanGov official government website (http://www.japan.go.jp/tomodachi/) "We are Tomodachi," Summer 2017, a digital publication that introduces initiatives by the Japanese Government and attractions of Japan.
The featured topic in the Summer 2017 issue is "Raising the Banner of Free Trade." We focus on Japan's international trade, with articles that highlight Toray Industries' investments in the U.S. for its carbon fiber business, the market for foreign automobiles in Japan, and Japan's efforts to boost exports of agricultural, forestry and fishery products and foods.
Other articles in this latest issue cover such topics as Rugby World Cup 2019 taking place in Japan, and the opening of "Japan House" as an overseas point for communicating Japanese culture.
We hope you will find the contents interesting and enjoyable to read.
Free Trade and Global Investments Create Win-Win Relationships Across Borders http://www.japan.go.jp/tomodachi/2017/summer2017/free_trade_and_global_Investments_create.html
Foreign Auto Manufacturers Making Rapid Advances in Japan http://www.japan.go.jp/tomodachi/2017/summer2017/foreign_auto_manufacturers_making.html
Japan Boosts Exports with "Aggressive Agriculture" Strategy http://www.japan.go.jp/tomodachi/2017/summer2017/japan_boosts_exports.html
Hosting the First Rugby World Cup in Asia http://www.japan.go.jp/tomodachi/2017/summer2017/hosting_the_first_rugby_world_cup.html
Japanese Culture Comes Alive at Japan House in Sao Paulo http://www.japan.go.jp/tomodachi/2017/summer2017/japanese_culture_comes.html
We strongly hope that as many people as possible find the time to read the newsletter and deepen their understanding of Japan. These materials are also being introduced digitally through the Government's official Facebook page and Twitter account. We hope that you will share the content widely with your friends and acquaintances.
Facebook www.facebook.com/JapanGov
Twitter @JapanGov
We welcome opinions from readers. Please feel free to send us any comments at the following address: public.relations@cas.go.jp
*You can visit the URL below to terminate your subscription to this newsletter or change the email address at which you receive it: https://www.mmz.kantei.go.jp/tomodachi/unsubscribe.php